Int'l Boxing Hall Of Fame Inducts Jamaican Boxer Ashley
2 min read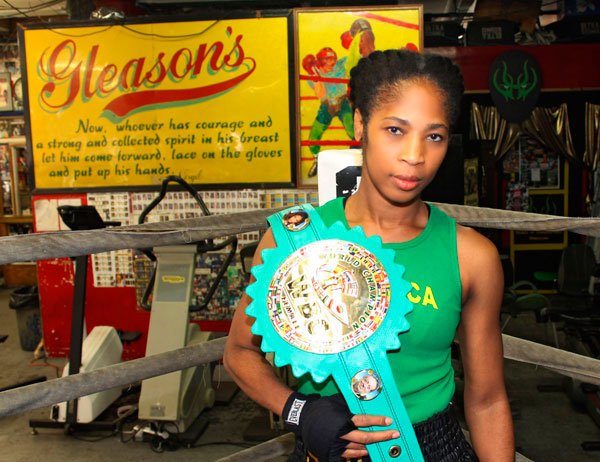 Some of the other fighters that were inducted were Carl Froch from Britain, Tim Bradley Jr from the US, and Mexicans Laura Serrano and Rafael Marquez
Jamaican boxer Alicia 'Slick' Ashley was recently inducted into the International Boxing Hall of Fame (IBHF). This induction is meant to celebrate her career in which she emerged as the nation's most decorated female boxer. The induction ceremony happened at Canastota, New York.
Ashley was honored together with five other boxers who boast of several world titles.
The Jamaican has a boxing record of 24 wins, one draw and 12 losses. She previously held the North American Boxing Federation super bantamweight title and the World Boxing Council Super bantamweight title twice. He also held the International Boxing Federation super bantamweight and featherweight and titles. She solidified her status as a champion with successful title defenses.
Some of the other fighters that were inducted were Carl Froch from Britain, Tim Bradley Jr from the US, and Mexicans Laura Serrano and Rafael Marquez. In 2002, Mike 'The Body Snatcher' McCallum became the first boxer to receive an IBHF hall of fame induction.
The inductees were driven through the downtown side of Canastota. They were also accompanied former boxing greats. They then moved into the induction ceremony. The event was hosted by Jimmy Lennon; a celebrity ring announcer.
Ashley delivered a well-crafted acceptance speech in which she gave thanks everybody that had contributed to her successful career. She was warmly applauded by the large crowd.
Ashley began boxing at 28 and it wasn't until she turned 30 that she made her pro debut. The later bloomer struggled to find a promoter who would represent her. She persevered although she feared that her career would be short-lived because many boxers retire in their 30s.
She went on to enjoy a successful career although she took the unconventional route. She said that she remembered the many nights where she fought as an underdog. She revealed that it was always intimidating to box in places with hostile crowds. She said that she was glad that she was resilient although her career was full of many twists and turns.
About Author