Jamaica Creates History with First-Ever World Cup Win; Sets Sights on Advancing to Round of 16
2 min read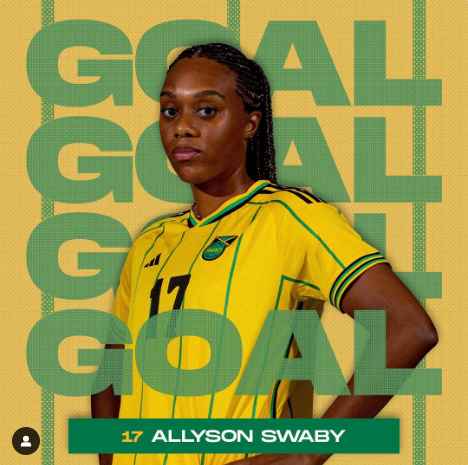 Jamaica's Historic Triumph: A Landmark World Cup Win and Ambitions for the Round of 16
In an electrifying match that showcased Jamaica's grit and determination, the Reggae Girlz continued their impressive run in the FIFA Women's World Cup 2023, securing a crucial victory against Panama in their second group stage game. The historic moment came with captain Allyson Swaby's exceptional performance, leading the team to a memorable 1-0 win.
The breakthrough for Jamaica came in the 56th minute when Swaby capitalized on a well-taken corner by Trudi Carter and met the ball with a powerful header, finding the back of the net. The stadium erupted in jubilation as the Reggae Girlz celebrated their first-ever World Cup win.
With this significant victory, Jamaica now stands strong in the group, occupying the second position. Their final group stage match against Brazil is set to be a decisive one. A win or even a draw for the Reggae Girlz would eliminate Brazil from the tournament and secure their place in the round of 16 alongside group leaders, France.
In the clash between France and Brazil, the French side emerged victorious with a 2-1 win, adding another layer of excitement to the group dynamics. As the tournament progresses, the stakes are higher than ever, and Jamaica has proven that they are a team to be reckoned with on the world stage.
Drew Spence showcased an exceptional display in midfield for Jamaica, with her remarkable control of the game earning her the title of "man of the match." Spence's contributions were instrumental in guiding the Reggae Girlz to their historic victory, and her skills will be vital in the crucial match against Brazil.
The entire nation is rallying behind the Reggae Girlz as they continue to defy the odds and make history on the global football stage. Their performances have ignited a sense of pride and unity among Jamaicans worldwide, and their journey has become an inspiration for aspiring athletes, especially young girls, across the country.
As the anticipation builds for the decisive clash against Brazil, the Reggae Girlz remain focused, determined, and ready to embrace the challenge. A spot in the round of 16 beckons, and the entire team is eager to leave a lasting mark on the tournament.
Stay tuned to allsportsjamaica.com for in-depth coverage, highlights, and exclusive updates on Jamaica's remarkable journey in the FIFA Women's World Cup 2023. The Reggae Girlz are on a historic mission, and their next match promises to be an unforgettable showdown. Let's join together and support our team as they strive for greatness on the world's biggest stage!
About Author