Jamaica Draws with El Salvador Before Losing to Canada
2 min read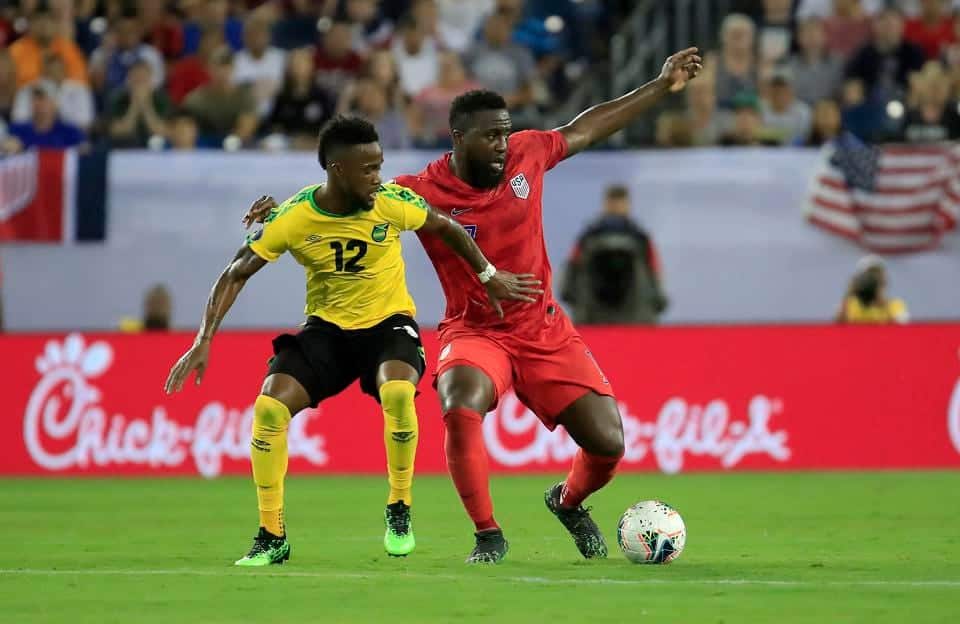 Paul Hall Has His Work Cut Out For Him
Jamaica and El Salvador split points in one of the last games of the final rounds of the Qatar 2022 qualifiers.
Jamaica drew 1-1 with El Salvador in their Concacaf World Cup qualifying game on Thursday night at the National Stadium.
Eriq Zavaleta gave the visitors the lead in the 21st minute while Andre Gray got Jamaica's equalizer in the 72nd minute. Jamaica are still to win a World Cup qualifying game at home in this campaign with three draws and three defeats.
Jamaican coach Paul Hall said that he was satisfied with his team's draw against El Salvador although they were hoping for a win.
Jamaica will face Canada on March 27 before closing their campaign against Honduras on March 30.
The Reggae Boyz put in one of their worst performances when they faced Canada. The Canadian team totally outclassed them and it is clear that Paul Hall will have a lot of work to do. The game ended with a score line of 4-0 in favor of Canada.
Canada controlled 56 % of the ball possession while Jamaica had 46 %. Canada took 29 shots at Jamaica's goal, with 9 of them ending up on target. On the other hand, Jamaica managed 2 shots with one being on target.
The first goal came in the 13th minute when Clyne Larin sneaked between two Reggae Boyz defenders. He went on to expertly slide the ball past Jamaican goalkeeper Andre Blake. The second goal came from Tejon Buchanan in the 44th minute, he scored through the near-post.
Junior Hoillet added to Jamaica's misery by adding the third goal in the 82nd minute. He finessed a shot from outside the box and there is nothing that the Jamaican goalkeeper could do. The last goal was a stupid mistake from Reggae boy defender Adrian Mariappa. This goal came in the 88th minute.