Jamaica to Face-Off Against Mexico in Nations League
2 min read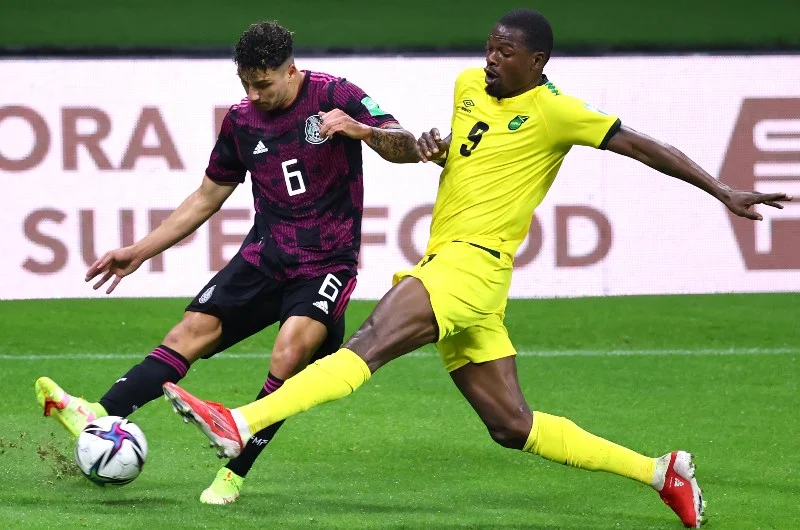 Kick-off times Will Be Announced Soon
Concacaf has announced that the Jamaican national team will face off against in Mexico in the upcoming Nation's League. The Reggae Boyz have been placed in Group A together with Mexico and Suriname. The group stages will begin in June. They will be part of the League A tournament.
There are three leagues that are composed of groups. The leagues are based on the results of the 2019 CNL group stage (this includes a promotion and relegation system between leagues).
The other groups are made of finalists from the recently concluded Concacaf World Cup qualifiers. Group B is composed of Martinique, Panama and Costa Rica. Group C contains Curacao, Honduras and Canada. Group D is composed of Grenada, El Salvador and United States.
The 2022-23 CNL Group Stage will begin with home and away round robin play on the FIFA Match Windows of June 2022 (double window) and March 2023. The winners of League A group will then play in Concacaf Nations League finals in June 2023.
Fans can expect the competition's schedule in the coming days. Venues and kick-off times will also be confirmed at a later date.
The 2022-23 CNL Group Stage will continue to serve as the qualifier for the 2023 Gold Cup. Following round-robin group stage play, the League A group winners and runners-up (eight teams) and the League B group winners (four teams) will guarantee their participation in the 17th edition of the Gold Cup.
Furthermore, 12 other teams will have an opportunity to qualify for the tournament via the Gold Cup preliminaries.
The prelims will include the participation of the League A third-place finishers (four teams), the League B second-place finishers (four teams), and the League C group winners (four teams).
Additional details regarding the 2023 Gold Cup Prelims will also be announced at a later date.