Jamaica To Host Hockey5s Qualifiers That Will Include Top Nations
1 min read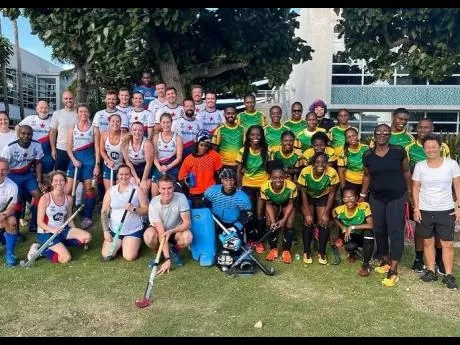 Stewart revealed that they will use this tournament to prepare players for the Central America and Caribbean (CAC) Games
Jamaica is expected to host the Pan American Confederation Hockey5s World Cup qualifiers. This competition is expected to feature some of the top-ranked nations such as Guatemala and the United States. The tournament is set to happen in early June.
Fabian Stewart, the president of Jamaican Hockey Federation, has emphasized that Jamaica is ready to put up a tournament to remember. The fast-paced competition will take place in the Mona Hockey Field.
The men's qualifiers will also include Trinidad and Tobago, the Dominican Republic, El Salvador, Paraguay, Costa Rica, Panama and hosts Jamaica.
The women's tournament will see hosts Jamaica in the same pool with Brazil, the Dominica Republic, Uruguay, Paraguay, Costa Rica, Panama, Guatemala, 16th-ranked America and Trinidad and Tobago.
The Hockey5s is a short version of the sport that can be adaptable to multiple surfaces. It also stands out for being highly skillful and super-fast.
Stewart revealed that they will use this tournament to prepare players for the Central America and Caribbean (CAC) Games. This competition will be hosted by the Dominica Republic in late June.
In other news, the Jamaica's women's hockey team came back into the country after participating in a three-game tour in the Cayman Islands.
About Author