Hockey Team Beaming With Confidence After Qualifying For World Cup Qualification
2 min read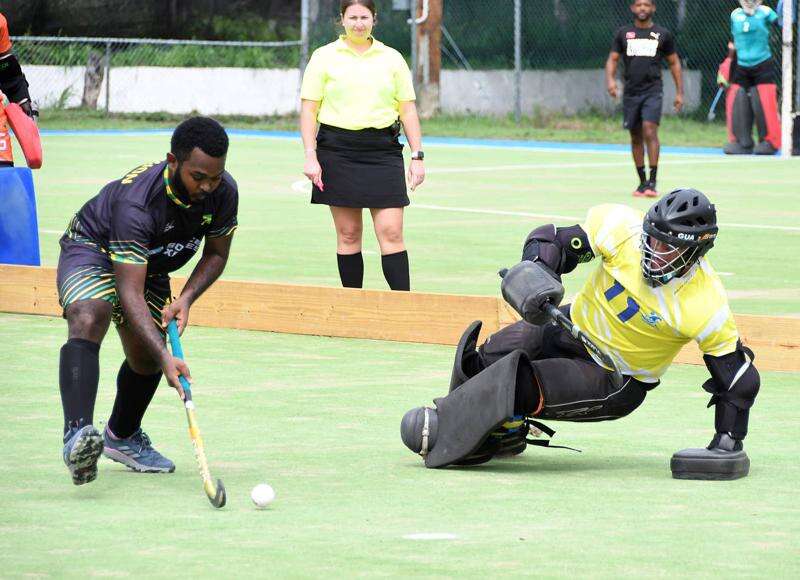 Coach Henlon revealed that they will carry the World Cup energy when they compete in the Central American and Caribbean (CAC) Games
Duvaugh Henlon, the head coach of the national men's hockey team, has said that the team will grow tremendously thanks to their World Cup qualification.
Henlon believes that the team's historic qualification was possible because of the players passion and work ethic. Jamaica will be participating in the 2024 edition of the Hockey 5s World Cup.
Jamaica secured their spot in the prestigious competition with a 5-2 win over Paraguay. This game happened on June 11, 2023 in the Mona Hockey Field. The two teams were competing in the third-/fourth-place play-off of the Pan American Confederation.
Shemar Gordon and Nickoy Stephenson were the main stars in Jamaica's win over Paraguay. Nickoy Stephenson scored a third-minute field goal, a seventh-minute penalty corner, and a 12th-minute field goal. Shemar Gordon delivered the rest of the goals: a ninth-minute field goal and a 20th minute penalty corner.
Elia Vera delivered Paraguay's goal in the 11th minute. The second one came from Guillermo Benitez in the 14th minute.
The Jamaicans joined Trinidad and Tobago as well as the United States in securing a spot in the tournament. The event will run from January 24th to 31st. The tournament will happen in Muscat, Oman. The United States beat Trinidad and Tobago with a 3-2 scoreline after going into a penalty shoot-out.
Henlon revealed that his team is currently beaming with confidence. He revealed that they will carry the World Cup energy when they compete in the Central American and Caribbean (CAC) Games. This competition is expected to happen in El Salvador from June 23 to July 8.
However, he emphasized that the squad has to focus on delivering memorable performances in the World Cup before thinking of the CAC Games.
About Author