Jamaican-Born Leon Edwards Defends His UFC Title Against Usman Tonight
2 min read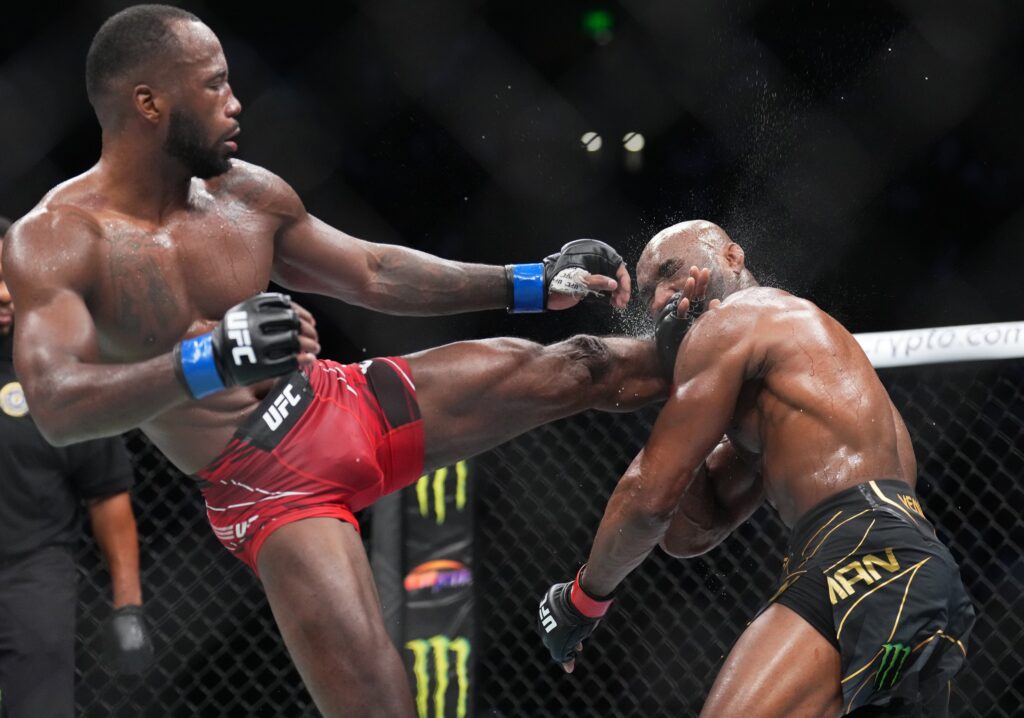 UFC president Dana White claimed that this is the biggest UFC event in the United Kingdom based on all metrics
Leon Edwards and Kamaru Usman will face off in a UFC welterweight title tonight. Their rivalry will be settled in London's 02 Arena.
The Jamaican-born Edwards is the current champion after beating Usman in their last encounter. Edwards became a big fan-favorite after delivering a devastating head-kick knockout in the last round.
Usman is regarded as one of the best welterweights of all time. He was one win away from equaling the winning record of the great Anderson Silva. It's therefore impressive that Leon Edwards was able to beat such a dominant champion.
Both fighters have expressed confidence moving into this fight. This will be the third fight between the two fighters with Usman having won the first one. The UFC has set this up as a "clash of ages" to determine who the better fighter.
Leon Edwards is a proud Jamaican and he was quick to "big up" the Island nation in the pre-fight press conference. He also expressed gratitude to the UK for adopting him as one of their own.
Leon Edwards was previously known as a quiet guy but becoming the champion has brought him out of his shell.
Both fighters weighed in at the championship weight of 170 pounds. Many fans were surprised to see the inactive Colby Covington also weigh in as a back-up fighter. This is surprising because UFC fans have been calling for title shot for Khamzat Chimaev. Chimaev is a superstar who has built a reputation of going through his opponents with ease.
UFC president Dana White claimed that this is the biggest UFC event in the United Kingdom based on all metrics. This impressive because boxing(which is an older sport) has be struggling to attract audiences into the 02 Arena. The sport of mixed martial arts has been growing tremendously while boxing has been experiencing stunted growth.
About Author