Jamaican Heavyweight Boxer Ricardo Brown Knocks Out Julio Cabrera
2 min read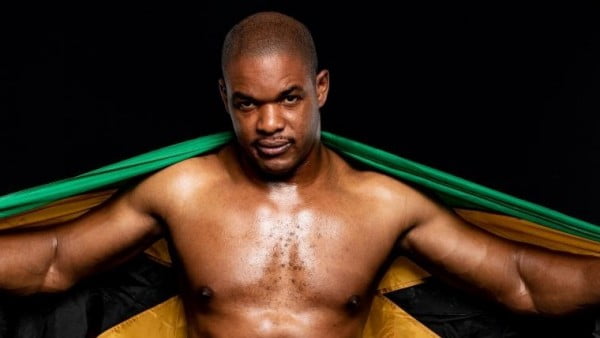 Brown Won in 2 Minutes in the First Round
Jamaican heavyweight boxer Ricardo Brown secured an impressive victory by knocking out Julio Cabrera. This is Brown's first professional fight. Ricardo brown represented Jamaica in the 2020 Olympics but was eliminated early on by Satish Kumar via split decision.
Ricardo Brown is an experienced fighter with good success in international competitions. He was a bronze medalist at the 2019 Pan American games and quarterfinalist in the 2017 American championship. He has also competed in the 2021 AIBA Men's World Boxing Championships that was help in Belgrade, Serbia.
Julio Cabrera came into this fight with a professional record of 14 wins, 8 losses and 0 disqualifications. This was Brown's first professional fight and his fight record stood at 0-0-0.
Brown has an imposing frame and standing at 6 foot 7 inches, he is always the bigger guy in most of his fights.
Brown is a proud Jamaican who hails from Spanish town, Jamaica. Julio Cabrera, who is also known as "Cachi", is from Santa Cruz de la Sierra, Bolivia.
The 41-year-old Cabrera is as experienced as they come and this matchup has helped Brown gain experience.
The fight ended in a first round knockout in favor of Ricardo Brown. This victory will help Brown build confidence as he goes into the next fight. He definitely hits hard and a victory like this will teach him to swing his hands more. This is an important lesson because many big fighters make a mistake of being conservative instead of using their power.
The only problem might be that the fight ended too quickly. Brown's coaches must been wishing he was tested a little bit longer.
This is a good start to Ricardo Brown's professional boxing career and many Jamaicans will be hoping that he can dominate the heavyweight division. We will update you on Brown's next fight.
The fight happened recently in Brampton, Ontario, Canada. The main event of this event was a fight between Sukhdeep Singh and Jordan Balmir. Singh walked home with the victory after knocking out Balmir in the third round.