Jamaican Randy Brown Loses To Jack Bella In UFC 284
2 min read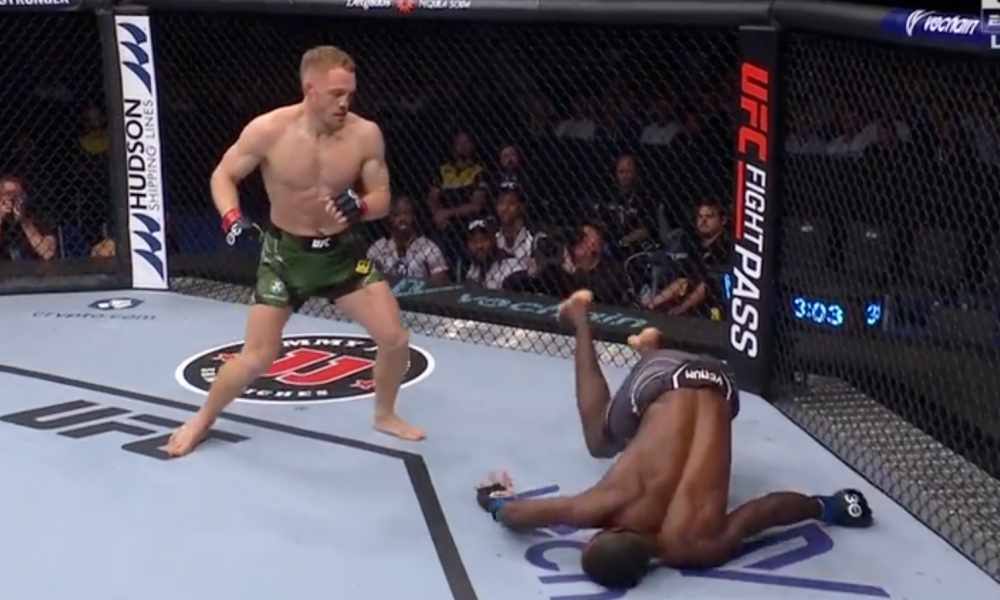 He came into this fight while enjoying a four-fight winning streak. Many martial arts experts expect him to bounce back
Jamaica's Randy "Rudeboy" Brown lost in a welterweight bout against Jack Maddalena in UFC 284. The American-based Jamaican succumbed to a first round submission. The event was hosted in the RAC Arena in Australia.
Maddalena is a rising welterweight who was enjoying home-ground advantage in Perth, Australia. He is known for his heavy hands that normally deliver first-round knockouts.
Della Maddalena came into this fight with a UFC record 3-0 while Randy Brown had a record of 10-4 in the UFC.
Randy Brown began the fight brightly; using his speed and range to keep his opponent at bay. He was catching Maddalena with jabs and it even looked like he would win the first round. However, Maddalena began to cut off the cage and began stalking Brown. Eventually he caught Brown behind the ear before following this up with strikes on the ground. He would then hunt for Brown's neck before forcing him to submit to a chokehold.
After the fight, Maddalena said that he was surprised that the fight had ended so quickly. He revealed that he had prepared for three rounds.
Randy Brown is a talented fighter who was simply matched with the wrong fighter. He is an established UFC veteran who has been fighting for the company since 2016. He has built a reputation as as an exciting lanky fighter. He came into this fight while enjoying a four-fight winning streak. Many martial arts experts expect him to bounce back.
On the other hand, Maddalena has announced himself as the biggest prospect from Australia and he is even looking like a threat to Leon Edward's welterweight belt.
About Author