Jamaicans Struggle in the Pool During Commonwealth Games
1 min read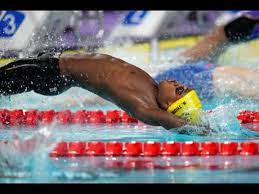 The Jamaicans Were Struggling with the Cold Weather
In the morning of Monday August 1st, Jamaican swimmers found it hard to grapple with the distinguishing attributes of the pool at the Birmingham Commonwealth Games. For example, in Kito Campbell's case, he did not make it to the semi-finals in the men's 50-metre backstroke. He finished 7th in 28.87 seconds in the same heat that was won by Australian Grayson Bell in 27.63 seconds.

Zaneta Alvaranga also faced quite the struggle in heat five of the women's 100m freestyle. She finished sixth in 58.80 seconds in the race which was won by Olivia Borg from Samoa in 57.73 seconds.

Mackenzie Headley also had a tough going when he finished 7th in 57.37 seconds in Heat 6. This also costed him a qualifying spot. Australian Shayna Jack won the race in 55.20 seconds.
Meanwhile in the men's 100m butterfly, Keanan Dols who was supposed to swim in this heat did not turn up for the start. Robbie Jones from Jersey won the race in 56.63 seconds.

Sidrell Williams took 7th place in heat four finishing in 56.84 seconds. This race was won by Harry Salmon, also from Jersey, clocking at 54.89 seconds.
Jamaica's only representative in the women's 100m backstroke, Mackenzie Headley, also did not avail herself for heat two. Australian Chelsea Hodges won the race in 1:07:68.