JFF Receives a 27-Seater Bus as a Gift
1 min read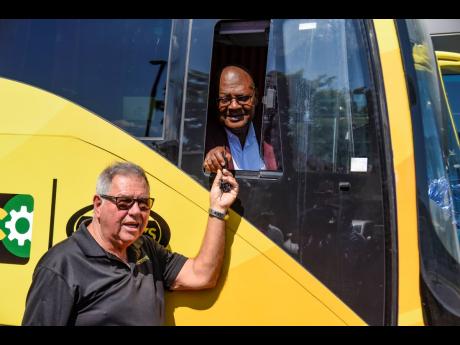 This is a sign of JAMECO'S trust in the JFF administration under Michael Ricketts
Yesterday, Jameco, the largest fleet firm in Jamaica, gifted the Jamaica Football Federation (JFF) with a 27-seater King Long Bus whose value is of about $7.3 million. The vehicle's purpose will be to help in the transportation of players playing for the national senior teams.
JAMECO's general manager, Brian Pengelley, explained that this generous gift shows that his team trusts the work of the JFF administration under Michael Ricketts. This award comes moments ahead of the upcoming match between the senior Reggae Girlz team and Paraguay. The game is scheduled for tomorrow and will go down at the Catherine Hall Sports Complex in Montego Bay. Pengelly said that he wishes other corporate firms would emulate JAMECO.
Ricketts, JFF's president, shares the same views as Pengelley and he hopes that this move will be the first of many.
Ricketts further said that this gesture helps in implementing the JFF's 'new era' which he has very high hopes in.
About Author