John Campbell Gets a Four-Year Ban for Violating Anti-Doping Rule
1 min read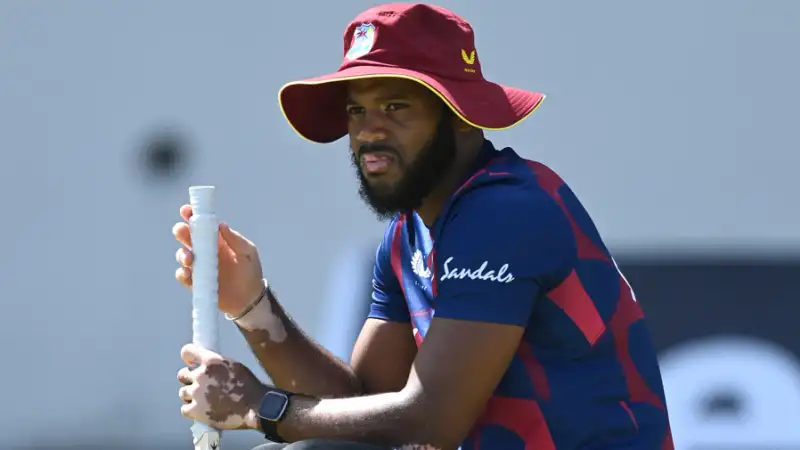 This ruling was made by the Jamaica Anti-Doping Commission (JADCO)
John Campbell, West Indies' aggressive left-handed batsman, has been banned from cricket for four years for violating an anti-doping rule. This ruling was made by the Jamaica Anti-Doping Commission (JADCO).
According to the commission, Campbell failed to provide a blood sample in April while at his home in Kingston. The 18-page Friday decision was met by an independent panel of three members who charged the batter for dodging, refusing and not submitting his blood sample. The ban was made effective from an earlier date of May 10th this year.
Campbell has represented West Indies in two T20Is, six ODIs and 20 Tests. His most recent international game was in June against Bangladesh in what was a second Test.
The 23-year-old cricketer first played for the Jamaican national team in January 2013. He is not only a left-handed batsman but also an off-spin bowler.
Campbell compares his skill to that of Chris Gayle whom he adores. While playing for West Indies in 2010 in the Under-19 New Zealand World Cup, he won a berth. He was also among the Jamaican Under-19 squad that won the regional championships in January 2010.
About Author