Panel's Ruling Frustrates John Campbell
1 min read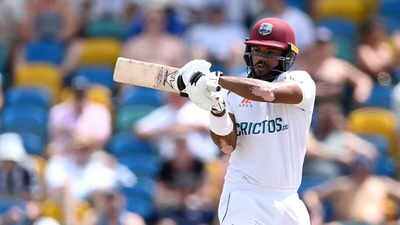 Campbell will have several meetings with his legal team before deciding if he would file an appeal or not
John Campbell, the opening batter for West Indies and Jamaica, is not pleased with the decision made by the Independent Anti-Doping Disciplinary Panel which gave him a four-year ban for failure and refusal to submit test samples after being well notified.
According to Campbell's lawyers, Mark-Paul Cowan and Ayala L. Thomas of Nunes Scholefield Deleon and Company, the accused accepted that he had violated Article 2.3 of the Jamaica Anti-Doping Commission (JADCO) principles. However, there were practices of extenuation with substantial evidence which JADCO failed to consider and would likely have made Campbell not get the maximum penalty.
Campbell's lawyers further revealed that Campbell will have several meetings with his legal team before deciding if he would file an appeal or not. Campbell also pointed out that he has never opposed an inauspicious ruling over doping claims and that he upholds the rules of a fair sport. He also trusts that the appeal might be successful considering JADCO cannot fully support their claim of breaching Article 2.3 whereby good notification was not issued.
About Author