The Future is Not Certain for Laylor While he Awaits KSAFA's Decision
2 min read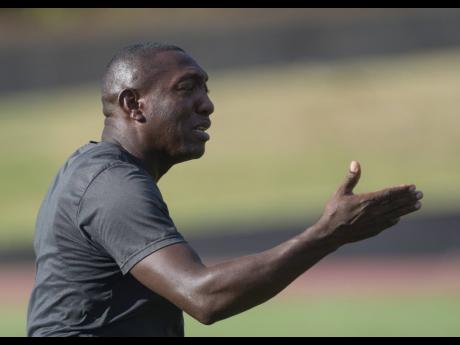 The management of Real Mona FC was yet to decide whether or not the club will participate in the Tier Two tournament
David Laylor, Real Mona Football Club's coach, revealed that he will adjourn his duties as coach if his team does not compete in the Jamaica Football Federation (JFF) Tier Two league.
Lat weekend, Real Mona beat Meadforest to become the St Andrew Football Association (KSAFA) champions and will hence represent the parish in the JFF Tier Two tournament.
KSAFA football clubs had unanimously decided not to participate in this year's Tier Two league. This threw distorted the chances of Corporate Area clubs making it to this season's Jamaica Premier League (JPL).
Laylor disclosed that the management of Real Mona FC was yet to decide whether or not the club will participate in the Tier Two tournament and that discussions on the matter are underway. All the same, he still takes a firm stand that he will not continue coaching in the KSAFA league if his team does not advance to a higher league.
He further explained that this move would kill his players' hopes and beliefs because they work towards making it to the Tier Two competition or the JPL.
The Tier Two competition did not receive any sponsorships last season and this has been the trend over the years. Laylor mentioned that the JFF and tournament organizers need to find a way of linking the parish league to the JPL.
Wayne Shaw, president of KSAFA, acknowledged several clubs in the Tier Two tournament and that they were holding meetings to reach a decision.
KSAFA clubs withdrew from the tournament mainly because they were speculating that the participation cost will be extremely high mostly due to the impact of COVID-19. Nevertheless, Shaw revealed that FIFA, a world governing association, has funded the federation and he believes that lower tier tournaments will also get sponsorships.
About Author