JPL Match Week 22 Preview: Cavaliers Battle Humble Lions
1 min read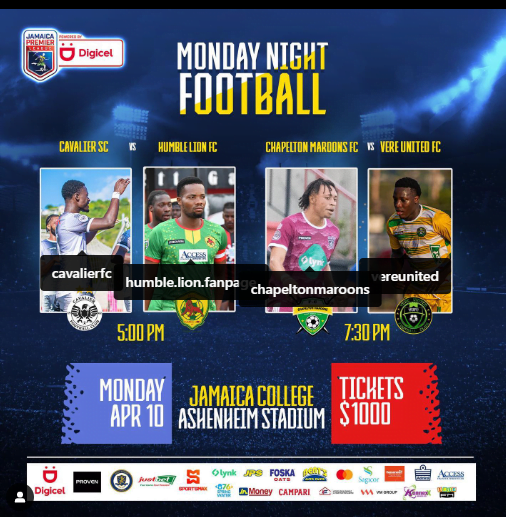 Second-Place Cavaliers Look to Take First Place in JPL Standings Against Sixth-Place Humble Lions
Jamaica Premier League (JPL) Monday Night Fixtures Match Week 22 of the 22/23 Season
The excitement continues in the Jamaica Premier League (JPL) as we move into match week 22 of the 22/23 season. Two fixtures are scheduled for Monday night, promising some thrilling football for the fans.
In the first fixture, 2nd place Cavaliers will take on 6th place Humble Lions F.C. This game is expected to be a closely contested one, with both teams battling for crucial points. Cavaliers, who currently have 40 points, can level up with league leaders Arnett Gardens F.C. with a win and even overtake them with a better goal difference. Humble Lions, on the other hand, are in the hunt for a playoff spot and will look to secure a victory to remain in contention.
The second fixture sees last place Chapleton Maroons take on Vere United, who sit just outside the regulation zone. Chapleton Maroons have had a difficult season so far, but they will be looking to salvage some pride with a win. Vere United, meanwhile, are determined to push themselves out of the regulation zone and into safety. It promises to be an intense match as both teams have everything to play for.
Allsportsjamaica.com will be bringing you live updates from both fixtures, so be sure to tune in and catch all the action as it happens.
About Author