Nkrumie Expected To Miss Four Weeks After Hamstring Injury
2 min read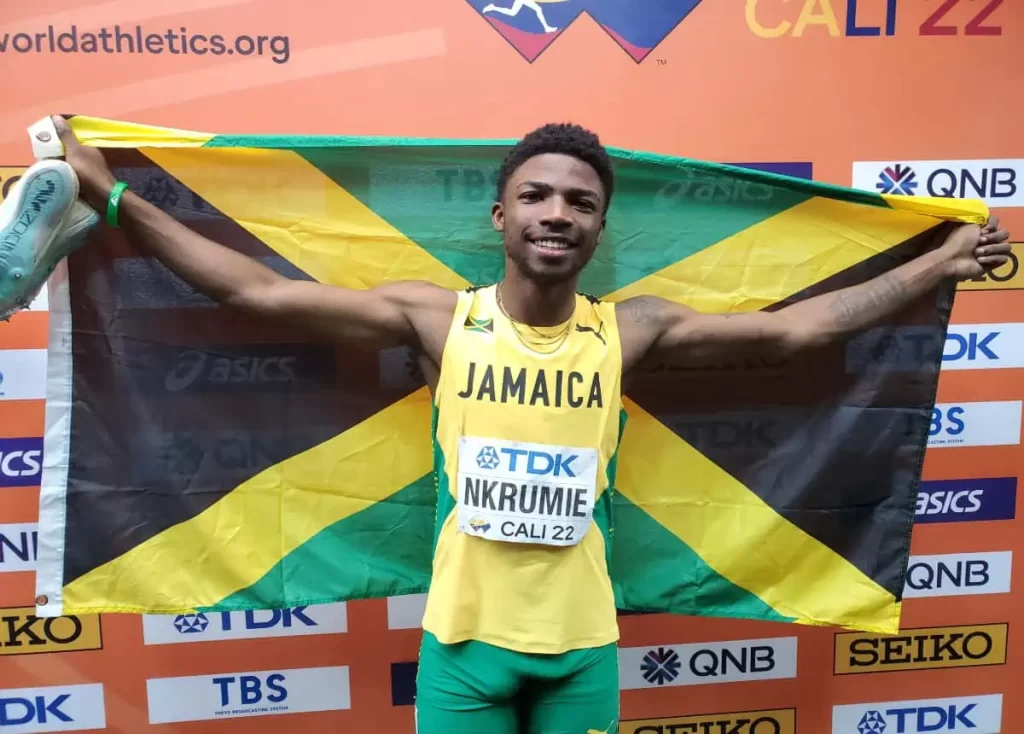 Many fans were expecting him to be one of the contenders for a gold medal during the Carifta Games
Bouwahjgie Nkrumie, the country's Under-20 100m record holder, was recently diagnosed with a hamstring injury. This means that he is likely to be on the sidelines for at least one month. Doctors confirmed that the Jamaican suffered a grade one injury.
This announcement came after he failed to compete in the first day of the Carifta Games.
Richard Thompson, the Jamaican Team Manager, told journalists that they found out the magnitude of the injury after a magnetic resonance imaging (MRI) scan. However, he revealed that Thompson is in a good mood and he is still encouraging his teammates.
Dr Lincoln Cox revealed that the athlete will "need medication and treatment". Over the last decade, the doctor has been on the road with numerous Jamaican track and field athletes.
However, he confirmed that there is a possibility that Nkurumie will return to action in the next month or so.
Cox revealed that doctors use physiotherapy to treat this kind of an injury. This treatment is meant to ensure proper healing and strengthening muscles. Cox didn't travel with the team in The Bahamas.
Over the weekend, Nkrumie won the Boys' Class 1 100m during the Inter-secondary Schools Sports Association/ GraceKennedy Boys' and Girls' Athletics Championships. He recorded a personal best time of 9.99 seconds. He started brightly but ended up clutching his right hamstring. He was forced to come off injured.
Many fans were expecting him to be one of the contenders for a gold medal during the Carifta Games.
About Author