Leon Edwards Refuses To Fight Colby Covington
2 min read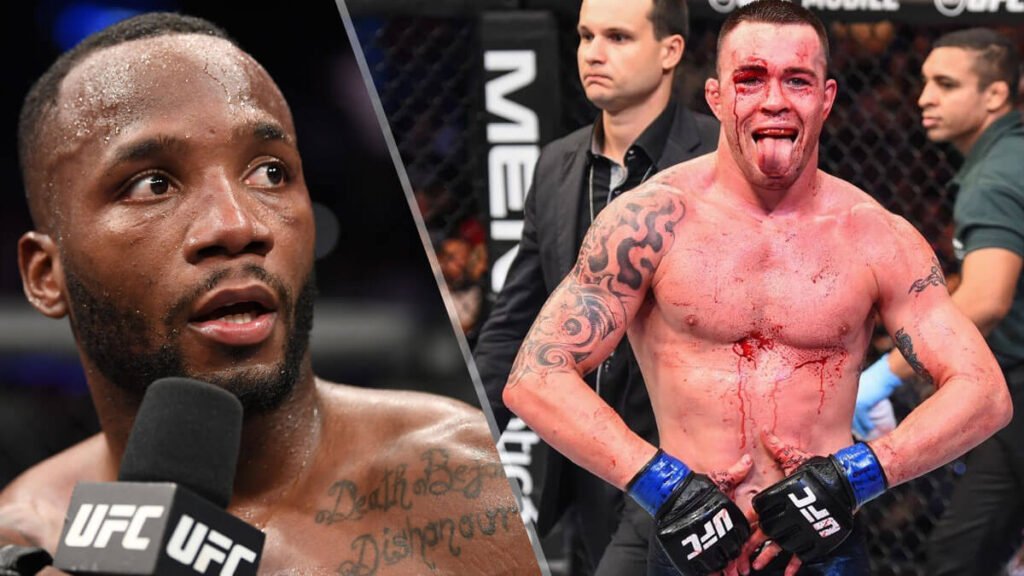 Edwards revealed that he doesn't want to reward Covington with a title shot despite him being inactive for close to an year
Jamaican-born Leon Edwards has revealed that he isn't interested in fighting Colby Covington. These comments came after he defended his welterweight title against former champion Kamaru Usman. The two fighters clashed recently in the main event of UFC 286.
Edwards made these comments in a recent interview with MMA journalist Ariel Helwani. He was featured in a YouTube episode of The MMA Hour. Edwards was responding to UFC President Dana White. White suggested that Edwards should fight Covington in his next title defense.
Edwards revealed that he doesn't want to reward Covington with a title shot despite him being inactive for close to an year. Edwards claimed that Covington is receiving special treatment commonly known as "Dana White privilege."
Edwards was quick to point out that he was removed from the UFC rankings when he was inactive in the past.
Edwards feels that there are more deserving opponents. He revealed that he is more interested in fighting the winner of Gilbert Burns vs Jorge Masvidal. Belal Muhammad is also more deserving of a title shot since he is on an eight-fight winning streak. Shavkat Rakhmonov is also on a 17 fight win streak with 5 of them coming in the UFC.
Covington's last fight happened on March 2022 when he secured a unanimous decision win over Jorge Masvidal. Covington also lost twice against to Kamaru Usman.
Edwards wants Covington to earn his way into a title shot. Edwards was on a 10-fight winning streak before he got his title shot. He hasn't lost a fight since 2016. He was removed from UFC rankings because of travel restrictions related to COVID-19 pandemic.
Covington is currently ranked No. 2 in the welterweight despite not fighting for an year. Covington has been called by fans who feel that he has been avoiding tough opponents like Gilbert Burns, Khamzat Chimaev and Belal Muhammad and Khamzat Chimaev.
About Author