Ludlow Bernard Laments
2 min read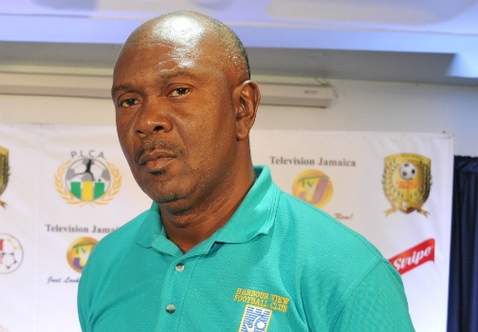 He was angry about playing on Christmas day
Yesterday, Harbour View's coach Ludlow Bernard was furious for his team having to meet Cavalier in their Jamaica Premier League (JPL) game on the functionary Christmas Day.
Bernard explained that the match was initially scheduled to be played on Boxing Day but ended up being played on December 26th which was the official Christmas Day. The holiday was moved forward to the 26th as the 25th happened to be a Sunday.
He further indicated that his staff members did not turn up for the match hence affecting his team's performance on Monday.
The CEO of the PFJL, Owen Hill, attended the match. He acknowledged and understood Bernard's lamentations but emphasized that they have been racing against time in trying to get the JPL fixtures back in line after the World Cup break.
During the Monday match, Orlando Russell gave Cavalier an early lead 19 minutes into the game. Barely four minutes after half-time, Dwayne Allen scored an own goal thus earning Harbour View a score. Harbour View's Nicholas Hamilton had the best opportunities to earn his team 3 points but failed to convert twice with only having to get past Jaedin White. Bernard commented that bad finishing brought about wasted opportunities that cost them the game.
On the other hand, Cavalier's coach Rudolph Speid, stated that his team didn't perform to their best abilities in the match.
The second match of yesterday's double-header saw Vere United and Arnett Gardens draw 1-1.
About Author