Man City Lose 2-1 To Arsenal Despite Khadija Shaw's Goal
2 min read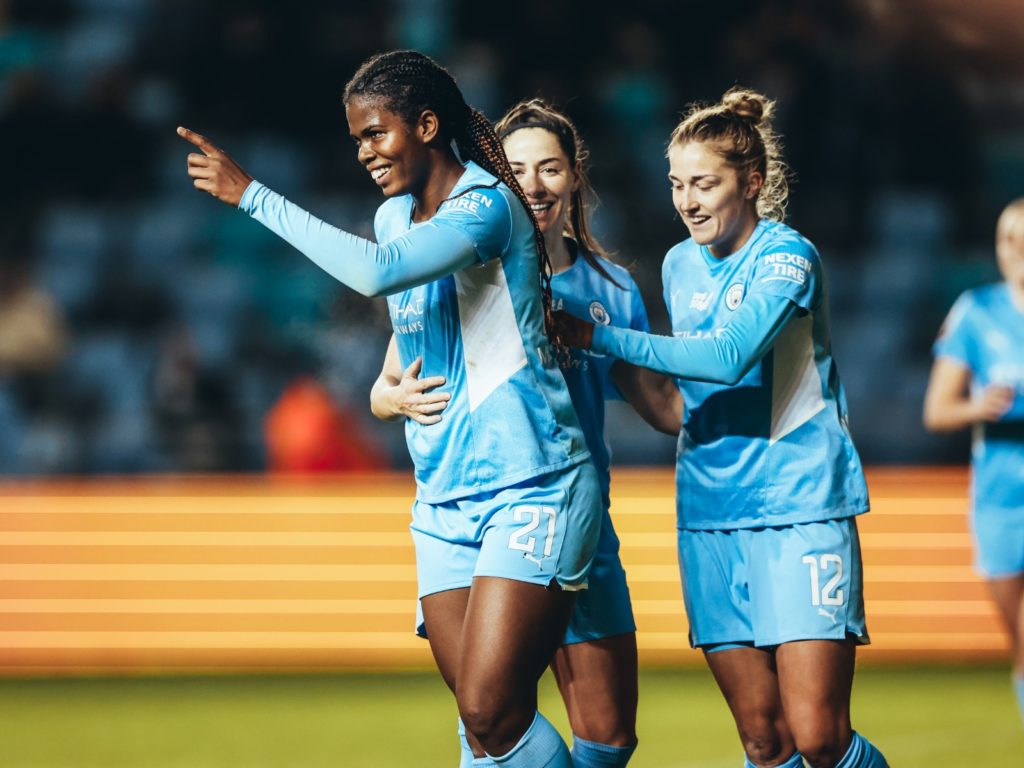 Shaw is enjoying a break-out season in the WSL. The Spanish Town-born Jamaican boasts of 16 goals in the WSL and 27 in all competitions
The Manchester City women's team lost in a narrow 2-1 game against Arsenal. This loss happened despite a good performance and a sublime header from Reggae Girl Khadija Shaw.
The Jamaican opened the scoring with an early goal for Manchester City. Arsenal came from behind to grab a hard-fought win. This win means that Arsenal are still in a position to battle for English Women's Super League trophy. The game happened at Meadow Park.
Arsenal have had a memorable week in which they have beaten two European giants in City and Bayern Munich. they recently beat Bayern Munich to clinch a semi-final spot in the Champions League.
Arsenal now sits in third position in the Women's Super League. Defending champions Chelsea are on top of the table, followed closely by Manchester United. Arsenal are hoping to win a treble after winning a League Cup earlier in the season. Shaw's Manchester City is trailing in fourth position.
City will be disappointed not to have won against Arsenal because they looked like the more dominant team in the first half. "Bunny" Shaw's goal came in the 5th minute and City had more chances to increase their lead going into half time. In the end, the 26-year-old Shaw was the only shining light for City.
Shaw is enjoying a break-out season in the WSL. The Spanish Town-born Jamaican boasts of 16 goals in the WSL and 27 in all competitions.
The Jamaican is the current top scorer in the WSL, followed by Aston Villa's Rachel Daly who has scored 13 goals. She was City's most dangerous player and she caused Arsenal all sorts of problems throughout the game. She stood out because of her clever movement in the box.
However, Arsenal made adjustments in the second half, and this helped them find an equalizer through Frida Maanum. She scored in the 62nd minute. This goal allowed Arsenal to play with more confidence and it wasn't long before Katie McCabe found a 74th-minute winning goal for Arsenal.
City fought back but Shaw failed to take advantage of an easy opportunity to equalize with five minutes to go. This is Manchester City's first WSL loss in 15 games.
About Author