JTT President Happy With Young Tennis Team In Guyana
2 min read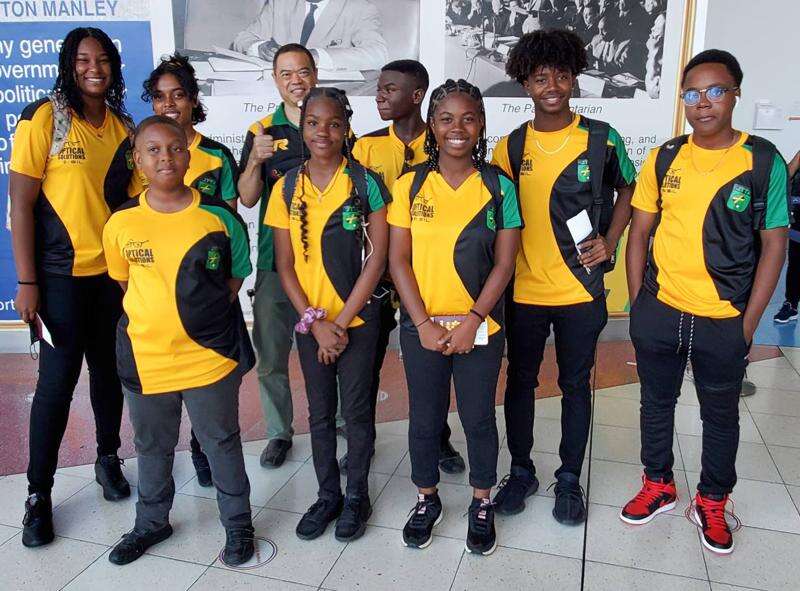 He said that the seven bronze medals are a sign of a successful tournament. They have performed better than last year's four bronze medals
Andrew Lue, the president of Jamaica Table Tennis (JTT), has said that he is happy with Jamaica's performances in the recent Caribbean Regional Table Tennis Federation Youth Championship. He said that the seven bronze medals are a sign of a successful tournament. The games happened in Georgetown, Guyana.
Jamaica enjoyed success in the girls' Under-15 team (Keeara Whyte, Karecia Peterkin, Kayan Denton, Karecia Peterkin); boys' Under-15 team (Gmarco Smith, Gari Wythe, Logan Royes, Brian Blake); boys' Under-15 doubles (Gari Wythe, Brian Blake); boys' Under-15 singles (Gari Wythe); mixed double Under-19 (Joel Butler, Kelsey Davidson); girls' Under-19 team (Olivia Petrekin, Liana Campbell, Tsenaye Lewis, Kelsey Davidson); and girls' Under-19 doubles (Olivia Petrekin, Liana Campbell).
The Jamaicans have secured a place in this year's International Table Tennis Federation (ITTF) Pan American Championships. This tournament will happen from July 23 to July 30 in the Charleston Coliseum and Convention Center in West Virginia, United States, .They have performed better than last year's four bronze medals. He believes that this is a clear sign that Jamaica has improved.
Lue told journalists that the players are excited that they will be participating in the ITTF Pan American Games. The team qualified for the 2022 tournament but they didn't participate because of lack of resources.
Lue is optimistic that Jamaica can come up with a competitive team now that the competition is being held close to home.
Lue identified Gari Wythe as the best performer thanks to his three medals. He congratulated the players, parents, manager and coaches who were part of the country's delegation to Georgetown, Guyana. He also thanked sponsors for providing the federation with financial support and other resources.
About Author