Maragh Shares His Long-Term Dream of Riding in Jamaica
2 min read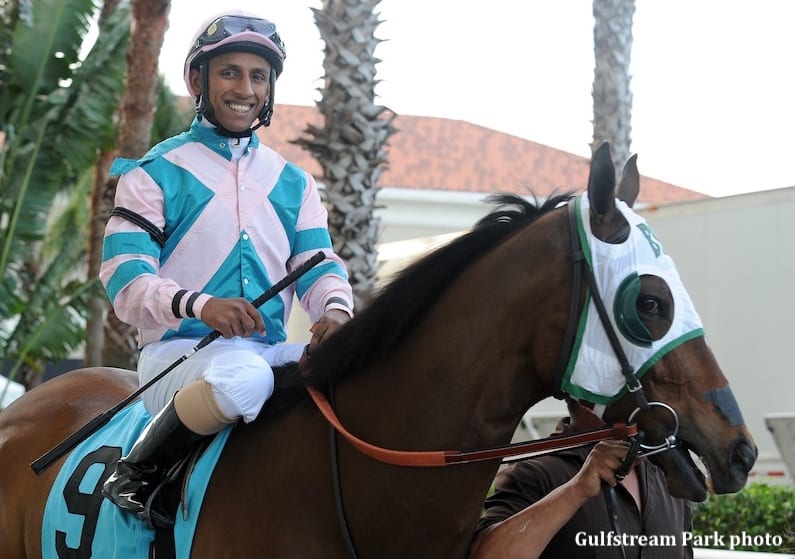 He is currently in Jamaica getting ready for the moneymaking Mouttet Mile
Rajiv Maragh has said that he is happy to accomplish his long-term dream of riding in front of a Jamaican crowd. The 37-year-old relocated from Jamaica to the USA when he was merely 13 years old where he has built an amazing career for himself.
He boasts of riding more than 1600 winners which include; the Kent Stakes in 2013, King's Bishop Stakes in 2011, Louisiana Derby in 2010 and the Florida Oaks in 2009.
Moreover, Maragh has been crowned a Breeders' Cup champion four times now. He is currently in Jamaica getting ready for the moneymaking Mouttet Mile which is the wealthiest single-racing tournament in the Caribbean region. The tournament is set to go down on the 3rd of December and it is worth $125,000.
In Maragh's view, this is the perfect time for him to be back in the country. According to Rajiv, him getting to be a jockey did not come naturally despite his father Collin Maragh being an excellent trainer and Allen Maragh, his uncle, a skilled jockey.
Maragh admitted that he has not been riding for quite some time and with December 3rd just around the corner, he has a limited amount of time to get in good racing shape. All the same, the jockey is in no way anxious about the highly-staked December 3rd race. He is hoping to achieve maximum fitness before the event so that he can entertain all the Jamaicans that will come to watch him compete.
About Author