Nicholson is Looking Forward to Helping the Boyz in their Concacaf Nations League Campaign
2 min read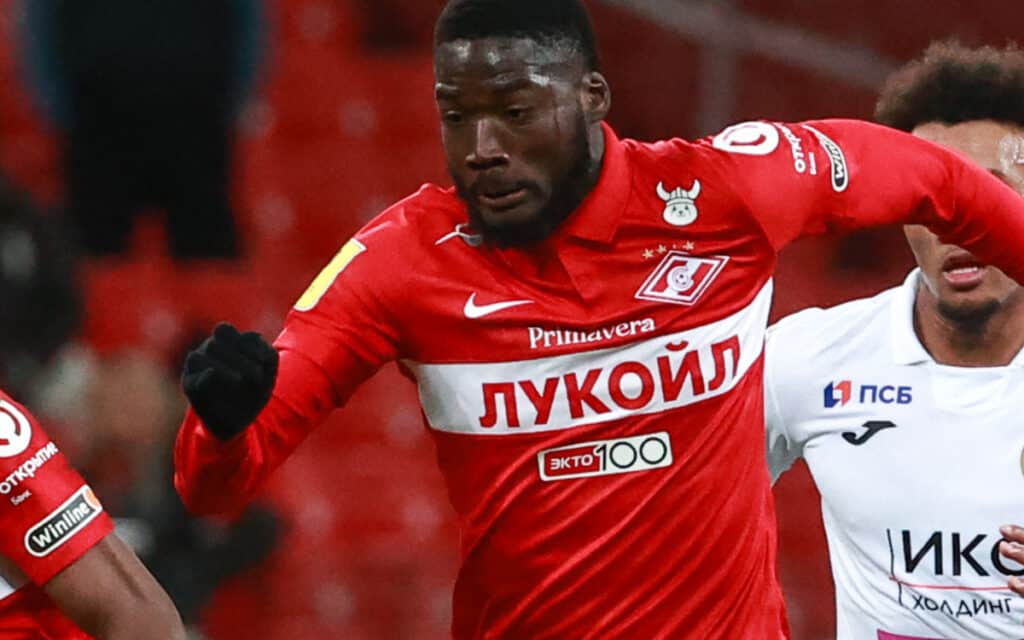 He is Currently Preparing for a Cup Final to be Held on May 29
Shamar Nicholson is targeting a return to the senior Reggae Boyz team for the Concacaf Nation League matches to be held next month. This is according to Kevin Cowan, the Jamaican striker's agent. This statement comes even as he trains with his club Spartak Moscow for the Russian Cup final.
The 25-year-old has had a great season in Europe after he managed to score more than 20 goals between periods with his previous club Charleroi and his latest club Spartak Moscow.
Spartak Moscow defeated FC Kuban 6-1 in the Russian Cup round of 16 matches. The tall player, gifted with strength, poise, and a great hunger for goals, netted 3 goals.
Despite not scoring, the Reggae Boyz forward was instrumental in the win over CSKA Moscow, with a 1-0 triumph in the quarter finals.
In addition, he was able to bring home a 3-0 win while playing against Yenisey Krasnoyarsk during the semis.
The Russian Cup final will be played on May 29 at the Luzhniki Stadium versus local opponents Dynamo Moscow.
Spartak Moscow, typically one of the country's strongest teams, is in 10th place with 38 points after a remainder of one round of matches in the Russian Premier League.
Dynamo is second in the league with 53 points, trailing only Zenit St Petersburg with 65 points.
Cowan told the press that Nicholson was happy with his role in getting his side to the Cup final and was hoping to help them win even though it will not be an easy task.
Spartak has been experiencing a poor season by their historical standards. Therefore, ending with a win over opponent Dynamo Moscow in the Russians Cup is a good way to end the season.