Paul Hall Wants to be a part of Reggae Boyz on a Long-Term Basis
3 min read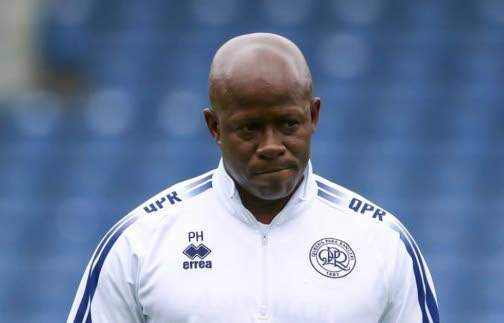 Despite being located in England, where he coaches the Queen's Park Rangers Under-23 football club, Paul Hall says he has his eyes set on lengthy employment with the Reggae Boyz as head coach. Hall, who was previously been Jamaica's Reggae Boyz assistant coach, takes over from Theodore Whitmore, who was fired last week.
At a press conference sponsored by the Jamaica Football Federation (JFF). He did not hesitate to say that if given the opportunity came up to lead Jamaica in the long run, he would carefully consider the role as it has been his dream for as long as he has been associated with the country. Hall stated that his job in England will not interfere with his duties in Jamaica.
The English-born former Jamaica striker explained that QPR has backed him completely in what he is doing. They've been incredible in their support of him thus far, and they continue to do so. While Hall's immediate duty is to resurrect Jamaica's stumbling World Cup qualification run, Michael Ricketts, JFF President on Thursday told the Jamaican journalists that a larger role is in the works.
Hall went on to say that it is not just about the qualifiers but also the long-term position of the
country, therefore they will put programs in place to make sure it is a long-term endeavor. As part of his contractual agreement, he will now work closely with coaches across the country to help them get up to speed.
He told reporters that even though there are many other chances across the world, this one has always spoken to him the strongest. It is all about bringing cultures to Jamaica, not just the World Cup. It is also about raising the level of the Girlz and Boyz coaches as they strive to bring up top-notch coaches all around Jamaica. His main aim is to make sure that he gets these professionals to be the finest they can be.
He would also like to promote a new way of playing that is easy to understand for all Jamaican footballers in all age brackets. So they can understand the structure of the play and how things are done at an early age. He went on to say that they need to develop athletes that can receive and pass the ball in tight spaces, therefore not relying on their athletic prowess alone.
He also needs players who are mentally strong and resilient. Even though it will take time, he is determined to start with the young ones and attempt to instill these values. He urged football stakeholders to work together. He told them that they must take advantage of the opportunities available to nurture young people, and everyone must have a seat at the table.
Hall holds a Premier League coaching development diploma as well as UEFA 'A' and UEFA 'B' Level 3 coaching certifications. However, he has limited senior premier league experience. However, his lack of experience is not a hindrance because he is certainly talented.