Phillips Aiming To Win JPL Title At Mount Pleasant
2 min read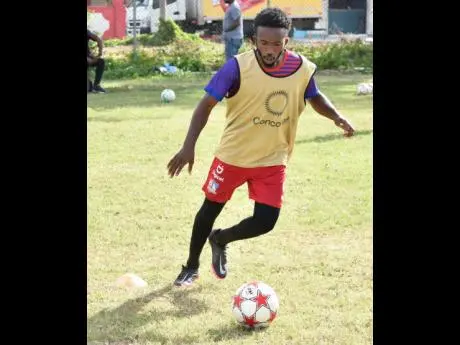 He produced spectacular performances last season when they came close to lifting the coveted title in Dunbeholden
Demario Phillips, one of Mount Pleasant's best midfielder, has revealed that he is hoping to lift the Jamaica Premier League (JPL) trophy.
The 24-year-old established himself as one of the leaders in his team when he was playing for Dunbeholden. He produced spectacular performances last season when they came close to lifting the coveted title.
He recently signed for his new club Mount Pleasant but he is yet to find his feet. However, he revealed that he has been putting in effort to get back to his best. The playmaker is hoping to help his new team win a lot of trophies.
He also said that he doesn't regret leaving Dunbeholden. He believes that his hard work will help him regain his best form. He emphasized that he always gives 100 per cent despite the club he is playing for. He always aims to be the ultimate profession.
Phillips is known for his dead-ball expertise, passing, long-range shooting, tenacity and tenacity. He was the main protagonist who controlled the engine room from the middle of the park during his time in Dunbeholden. He is hoping to bring these qualities in the St Ann-based Mount Pleasant.
He has already been called up in the national team and he boasts of two caps against Cameroon and Qatar. Mount Pleasant is hoping to bounce back from their goalless draw with Faulkland when they face Harbour View this weekend.
About Author