Spain Beat Reggae Girlz In 3-0 Cup Of Nations Game
2 min read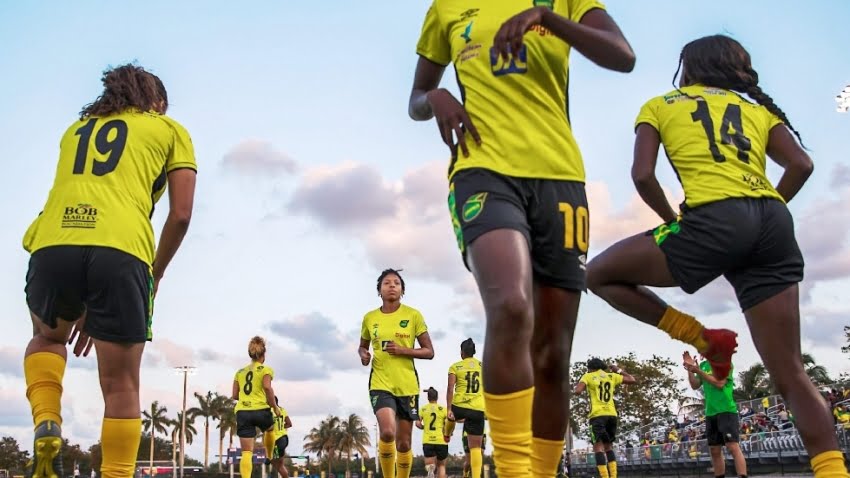 The Reggae Girlz will be in action again on Saturday at 10:50 p.m. Jamaica time when they face off against the Czech Republic
The Reggae Girlz lost to Spain in a 3-0 loss in the opening match of Cup of Nations tournament. This game was held in Australia's Industre Group Stadium.
Spain shocked the Jamaicans with an early goal that arrived in the 18th minute. This goal was scored by Maite Oroz who pounced from close range. The Jamaicans managed to hold on for the rest of the first half. However, this resilience wasn't enough since the Spanish found a second goal in the stoppage time of the first half. This goal was scored by a very sharp Esther Gonzalez.
Spain's lead was extended in the second half when Fiamma Benitez was introduced as a substitute. The goal arrived in the 78th minute. This poacher's goal sealed Jamaica's fate in what was the first ever international match between the Reggae Girlz and Spain.
The Reggae Girlz will be in action again on Saturday at 10:50 p.m. Jamaica time when they face off against the Czech Republic. The Jamaican will have a better chance of winning this match because Australia just beat the Czech Republic in a 4-0 destruction. This match was also one of the tournament openers.
Jamaican coach Lorne Donaldson recently revealed that he will use this tournament to create the best possible squad for the upcoming FIFA Women 's World Cup.
About Author