Portmore United Sells Satchwell and Walker To Overseas Clubs
2 min read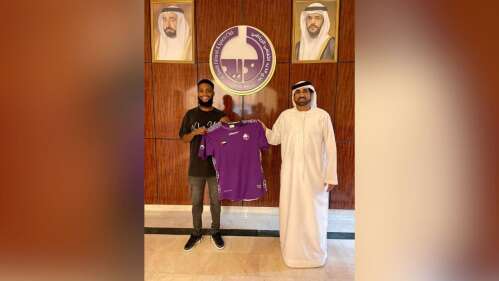 Portmore United has a long tradition of helping players secure lucrative deals in overseas leagues
Portmore United FC has sold Shakeone Satchwell and Lamar Walker to foreign football clubs. The talented players have established themselves as important players in the Jamaican Premier League.
Lamar Walker is an attacking midfielder who plays for the Reggae Boyz. He has signed for signed for Al Dhaid, a club that plays in the United Arab Emirates First Division League.
On the other hand, midfielder Shakeone Satchwell has signed a one-year deal with NK Rogaska of Slovenia.
Walker was an outstanding player the local league. He helped Portmore United to the 2018-2019 and 2017-2018 JPL titles. Walker's talent was apparent from an early age. He was nurtured in the youth system of Portmore United FC youth system. He made his way into senior football after playing for Clarendon College at the schoolboy level.
In the 2021 and 2022 seasons, the diminutive player competed for Miami FC in the United Soccer League (USL).
The 22-year-old Walker was declared as the Most Valuable Player after Portmore United won the Lynk Cup. The St Catherine club won this national knockout competition in the last season.
Meanwhile, Satchwell won over NK Rogaska after the attacking midfielder's performance on his recent training stint at Sturm Graz, an Austrian club playing in the Austrian Football Bundesliga.
Satchwell was one of the star players while playing for St Andrew Technical High School. he helped the schoolboy team to a second-place finish in the Manning Cup.
He also starred for Portmore in the Lynk Cup knockout competitions and the Jamaica Premier League. He was an important player as his club won the Lynk Cup.
Portmore United has a long tradition of helping players secure lucrative deals in overseas leagues.
About Author