Usain Bolt Involved In Launching Torch That Will Be Used In 2024 Olympic Games
2 min read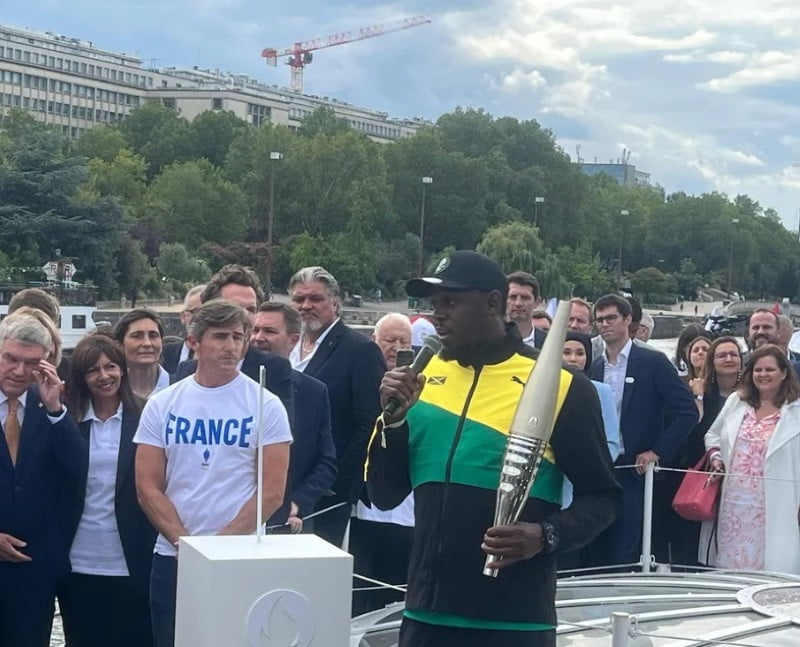 The olympic games are expected to be hosted by France. The tournament will run from Fri, 26 Jul 2024 to Sun, 11 Aug 2024
Usain Bolt was involved in launching a torch that will be used in the 2024 Olympic Games. The retired sprint sensation and eight-time Olympic champion was participating in the 'One Year To Go' celebration. This celebration was held in Paris, France.
The Jamaican sprinter was accompanied by Thomas Bach; the president of the International Olympic Committee. They were also together with other dignitaries. The dignitaries were on a large boat that was travelled along the Seine river in Paris. There was a large group of spectators that waved at them from the side of the river. The 777-kilometre-long river flows through northern France into the English Channel.
The Olympic games are expected to be hosted by France. The tournament will run from Fri, 26 Jul 2024 to Sun, 11 Aug 2024.
Bolt was pictured with the torch that will carry the Olympic flame. This torch will be carried around Paris at the opening ceremony of the tournament. Bolt was one of the people who unveiling the torch. It is a sleek, silver-colored cylinder that is gracefully tapered at both ends. It has been manufactured using the recycled steel. It will be created in limited numbers in order to save resources.
Bolt is an Olympic games icon and that's why it was important for him to be invited in marking this milestone. He is regarded as the fastest man who has ever lived. He earned this accolade by setting a world record time of 9.58 seconds in the 2009 IAAF World Championships.
In the 2008 Olympics, Bolt set a record of 9.69 sec, 19.30 sec and 37.10 sec in the 100 metres, 200 metres, and 4 × 100-metre relay respectively.
About Author