FIFA Dismisses Appeal On Khadija Shaw's World Cup Suspension
2 min read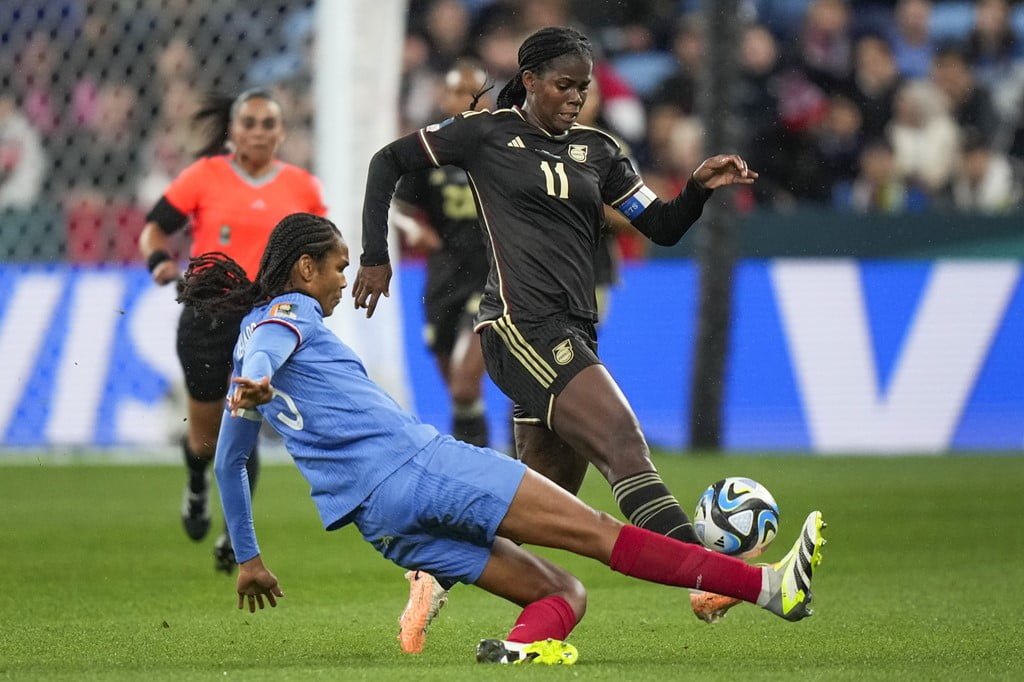 The Jamaican captain is expected to return in the third game against Brazil
The Jamaica Football Federation recently filed an appeal concerning the suspension of Khadija Shaw. However, FIFA has come out to dismiss this appeal.
Khadija "Bunny" Shaw was suspended for committing a foul in the Reggae Girlz's game against France. This was the Jamaicans' opening game in the ongoing Women's World Cup. This dismissal means that the Reggae Girlz captain will miss the next match against Panama. The Girlz will face off against Panama on Saturday.
The appeal was dismissed today.
The Manchester City striker boasts of being the Carribean nation's all-time leading scorer in men's and women's football. She has an impressive record of 56 goals for Jamaica. She has also established herself as one of the best strikers in the world after finishing as Manchester City's top scorer. She scored 31 goals in 30 games in all competitions for the English team. She was named as the club's player of the season in the 2022–23 season.
She was given a second yellow card that was followed up with a red card during extra time in the match against France. The game was held at the Sydney Football Stadium in Sydney, Australia.
The Jamaican Women football team delivered one of the World Cup's biggest surprises by forcing France to a 0-0 draw. This was impressive because France is one of the favorites to win the tournament while Jamaica is only playing in it's second World Cup. The Girlz first World Cup campaign was in 2019 when the team failed to make it out of their group.
Jamaica has been placed in the same group as Brazil, France and Panama. The Jamaicans will be hoping to win their next match against Panama in order to improve their chances of reaching the round of 16.
With FIFA upholding the one-day suspension, the Jamaican captain is expected to return in the third game against Brazil.
About Author