Reggae Boyz Defeat Honduras
2 min read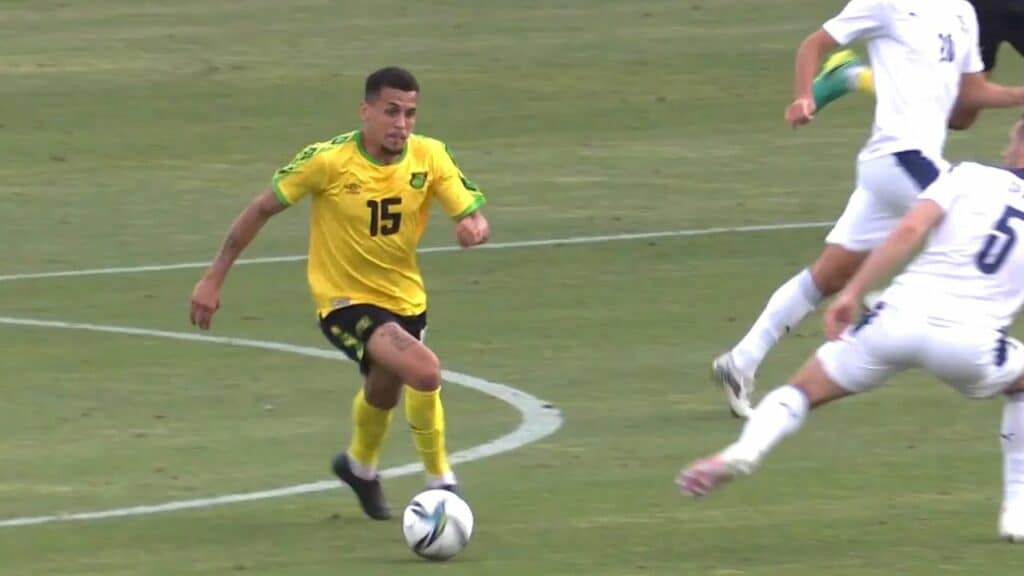 This is Paul Hall's First Win
Ravel Morrison scored his first goal for Jamaica as the Reggae Boyz secured a narrow 2-1 win over Honduras. This was Jamaica's last game in an unsuccessful world cup qualifying campaign.
The Jamaican national team can look to the future in a positive mindset since this is their first win at home since 2001. It is now 20 years since the Reggae Boyz played in the 1998 World cup in France.
Honduras opened the scoring when Angel Tejeda scored a penalty just 18 minutes into the game. Leon Bailey responded stepped up for Jamaica to score another penalty in the 39th minute.
The Jamaicans were awarded the penalty after defender Jamoi Topey was fouled in the penalty box after tussling with Honduras defender Wesly Decas.
Jamaica continued to fight back and they were rewarded for their hard work as the first half came to an end.
Ravel Morrison struck in the 45th minute to give the Reggae boyz the lead. The ball fell into his feet from a corner kick situation.
The Reggae boyz were being cheered on by a small home crowd that certainly inspired their relentless performance.
Jamaica was the much better team although Honduras enjoyed more possession of the ball.
Jamaica should have taken the lead in the ninth minute, but Daniel Green's weak close range effort was saved by Honduras goalkeeper Luis Lopez.
Green, who plays for Mount Pleasant Academy in the JPL, also came close to scoring two minutes later, but after collecting a through pass from Morrison inside the 18-yard box.
This is Paul Hall's first win as the head coach of the Jamaican national team. He expressed his satisfaction with his team's mentality and ability to kill off the game.
Canada qualify for the World Cup as winners of the round on 28 points, same as Mexico who finished second on goal difference.
The USA also advanced in third on 25 points. Costa Rica, who also had 25 points but a smaller goal difference than the Americans, finish fourth and enter the continental playoffs against New Zealand for a chance to go to Qatar in November.