Jamaica Announces Its Team for the CARIFTA Games in Kingston
2 min read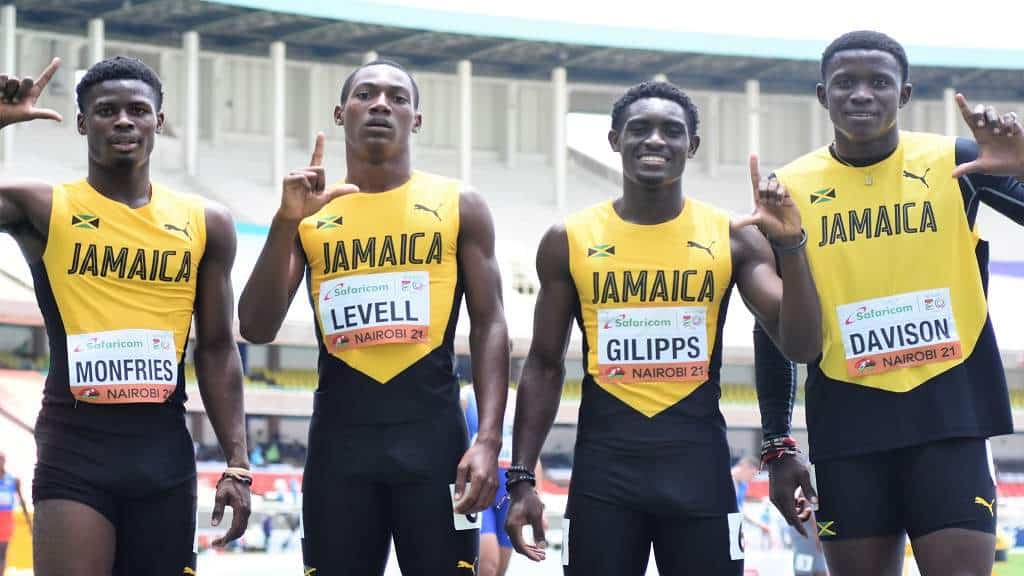 The Team is Made Up of 78 Athletes
The Jamaica Athletics Administrative Association (JAAA) has announced he team that will represent Jamaica in the Carifta Games.
The team is made up of 78 athletes who will be participating in the Under 20 and Under 17 divisions.
Jamaica will host the games in the National Stadium in Kingston from April 16-18.
The team will be led by Edwin Allen's Under-20 standout, Bryan Levell, the Clayton twins, Tia and Tina, as well as outstanding Hydel sprinter, Brianna Lyston.
The management team will be compromised by 14 individuals. Corey Bennett will lead the management team of nine coaches. Dr Oniel Ankle is the team's Chef de Mission.
The U20 Girls U20 Boys is made up of  Tia Clayton DeAndre Daley, Tina Clayton Bryan Levell, Brianna, Lyston Bouwahjgie Nkrumie, Oneika McAnnuff Sandrey Davison,
Shackelia Green Delano Kennedy, Kaylia Kelly Shemar Palmer, Rushana Dwyer J'Voughnn Blake, Samantha Pryce Adrian Nethersole and Jody ann Mitchell Nicholas Power.
Other boys include: Ashara Frater, Christopher Young, Safhia Hinds, Balvin Israel, Alexis James, Royan Walters, Oneka Wilson, Brandon Pottinger, Britannia Johnson, Xavier Codling, Annishka McDonald, Kobe Lawrence, Malaika Cunningham, Rayon Campbell,
Serena Cole, Roshawn Clarke, Kay-Lagay Clarke, Jahvel Granville, Jo-Anna Pinnock Demario Prince, Cedricka Williams, Jaydon Hibbert, and Rickeisha Simms.
The U17 Girls U17 Boys has athletes like Theianna-Lee Terrelonge, Gary Card, Camoy Binger, Shaquane Gordon, Sabrina Dockery, Romario Hines, Abigail Campbell, Rickoy Hunter, Quana Walker, Tajh-Marques White, Andrene Peart, Marchino Rose,
Ricaria Campbell, Ainsley Brown, Kededra Coombs, Rasheed Pryce, Deandra Harris, Yoshane Bowen, Bryana Davidson, Tyrone Lawson, and Jody-Ann Daley, Jordan Mowatt.
Other names include Asia McKay, Princewell Martin, Danielle Noble, Jadan Campbell, Rohanna Sudlow, Zachary Wallace, Shemonique Hazle, Aaron McKenzie,
Sabrina Atkinson, Chavez Penn, Dionjah Shaw, Euan Young, Rehanna Biggs, Despiro Wray and Nastassia Burrell.