Reggae Boyz Get Monumental Opportunity to Play Argentina
1 min read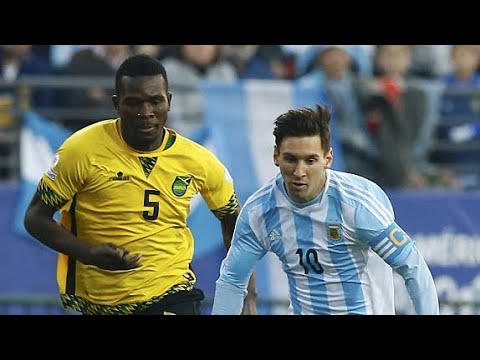 The Match is Set to Go Down in New Jersey at the Red Bull Arena
Michael Ricketts, the Jamaica Football Federation's (JFF) president, said that the international friendly match between the Reggae Boyz and Argentina scheduled for next month is a huge chance for the Reggae Boyz to shine on an international stage. The Jamaicans will display their skills against some of the world's most famous players.
The match is set to go down in New Jersey at the Red Bull Arena. Meanwhile, Argentina's team is not only ranked third globally but is also composed of spectacular players like Lionel Messi, Rodrigo de Paul, Angel Di Maria, Giovanni Lo Celso and Paulo Dybala. Ricketts further revealed that they are hoping to play such high-profile matches so that worldwide fans can witness Jamaica's talent in the sport.
He also explained that the JFF had strived hard to guarantee this match and that they were looking forward to similar games. He also added that the Jamaican team's best players will be available for the game despite it being held on a FIFA day.
The two teams last met in 2015 at the COPA Centennial Championship whereby Argentina won with a score of 1-0. Ricketts said that he hopes that this match will help the JFF acquire more international patrons. The organization recently secured a kit sponsorship deal with Adidas that will last for four years starting from January 1st, 2023.
About Author