Reggae Girl Hayles Scores Twice In 5-0 Win Against Sunderland
2 min read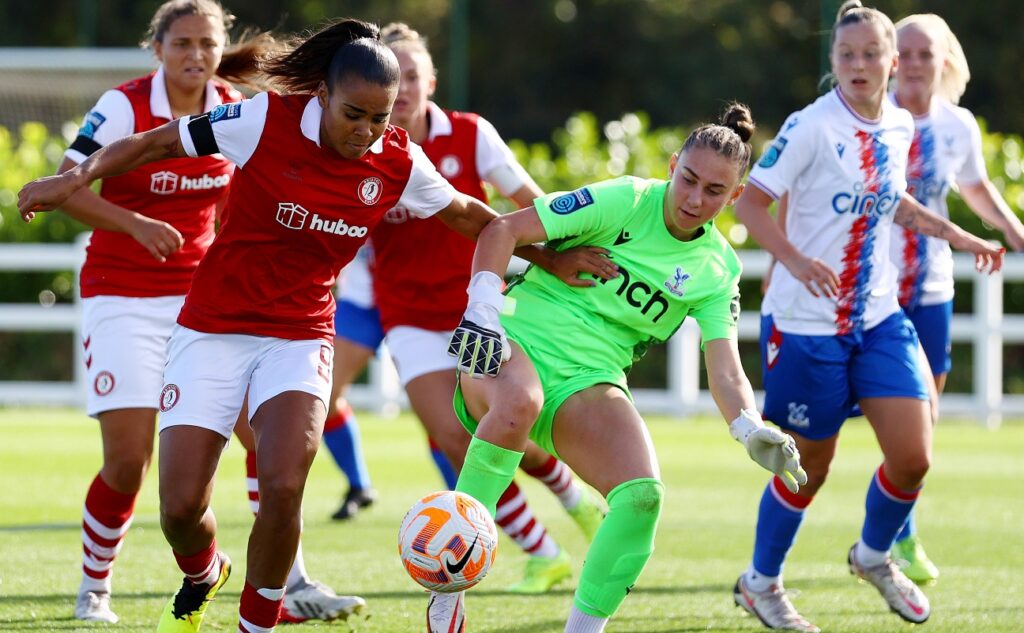 Bristol City is likely to win the league because there are only two matches left
Reggae Girlz attacker Shania Hayles scored two first-half goals to help Bristol City destroy Sunderland in a 5-0. This wins means that Bristol city is closing in on the Women's Championship title. Both teams play in the second-tier English league.
The UK-born striker debuted for Jamaica in 2021. She showed her class with an early goal in the 35th minute. She followed this up with another goal in the 40th minute. These two goals mean that the 23-year-old has now scored 11 goals this season.
Ella Powell scored her first goal to mark her 50th club appearance. Jazz Bull also joined the party with her first goal.
Abi Harrison concluded the five-star performance with another goal in stoppage time. This win now means that Bristol City is currently leading the league with 45 points. The league leaders are six points ahead of London City.
Hayles found the back of the net when Rachel Furness produced a magical pass after a Bristol City corner.
Hayles' second goal came as a rebound after the Sunderland goalkeeper produced an excellent save to stop Brooke Aspin's powerful shot. Hayles was left with an easy tap in that left Sunderland in deep trouble.
Head coach Lauren Smith said that she was happy with all of her players because "they all played their part." Bristol city's next match will happen on Sunday when they face off against fourth-placed Charlton Athletic.
Bristol City is likely to win the league because there are only two matches left.
About Author