Ruddock, Toney To Compete In Charity Boxing Event
2 min read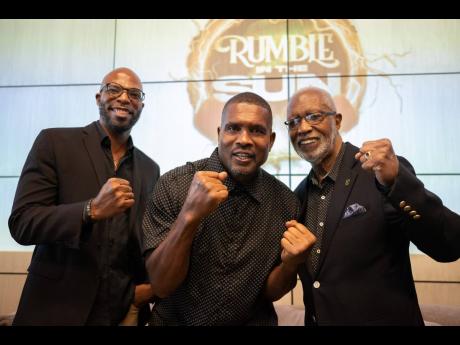 Some of the schools that will benefit from the charity include Old Harbour in St Catherine and Good Hope Primary School in Red Ground
James 'Lights Out' Toney and Donovan 'Razor' Ruddock will clash in a charity boxing event known as 'Rumble in the Sun.' This legendry boxing series is set to happen in November 11. The event will happen at the National Indoor Sports Centre.
The two legendary fighters promised to put on a show when they step into the ring. he was speaking at the AC Marriot Hotel on Wednesday. He was speaking via live video during the launch of the boxing event.
Over the years, Toney, has competed in weight classes that range from lightweight to heavyweight. He is an accomplished fighter who has won titles in those weight divisions. He said that he is ready to brutalize Ruddock although he respects immensely. He promised that the Jamaican audience will have a good time watching elite boxing.
Razor also had a memorable career that was full of many great fights. Fans should expect a certain amount of skill although the two fighters are far beyond their prime. Ruddock is 59 years old while Toney is four years younger. It is for this reason that the fight has been booked as an exhibition. This fight will be the feature bout although there will be many younger boxers in the event.
Razor promised that he will bring the fight to his opponent. This comment prompted James to respond with his own 'trash talk.'
The two elderly boxers insist that they are in superb physical condition. Ruddock claimed that he feels strong because he has been running 22 miles a day. He said that he is motivated because they are for a worthy cause. The proceeds will be given back to needy kids in Jamaica. Some of the schools that will benefit include Old Harbour in St Catherine and Good Hope Primary School in Red Ground.
The event will feature four under cards in which international boxers will compete against Jamaican fighters.
The event will be organized by Triller Sports in collaboration with the Ministry of Sport and the Jamaica Boxing Association.
About Author