Rugby League Jamaica High School Semi-Finals Looms
1 min read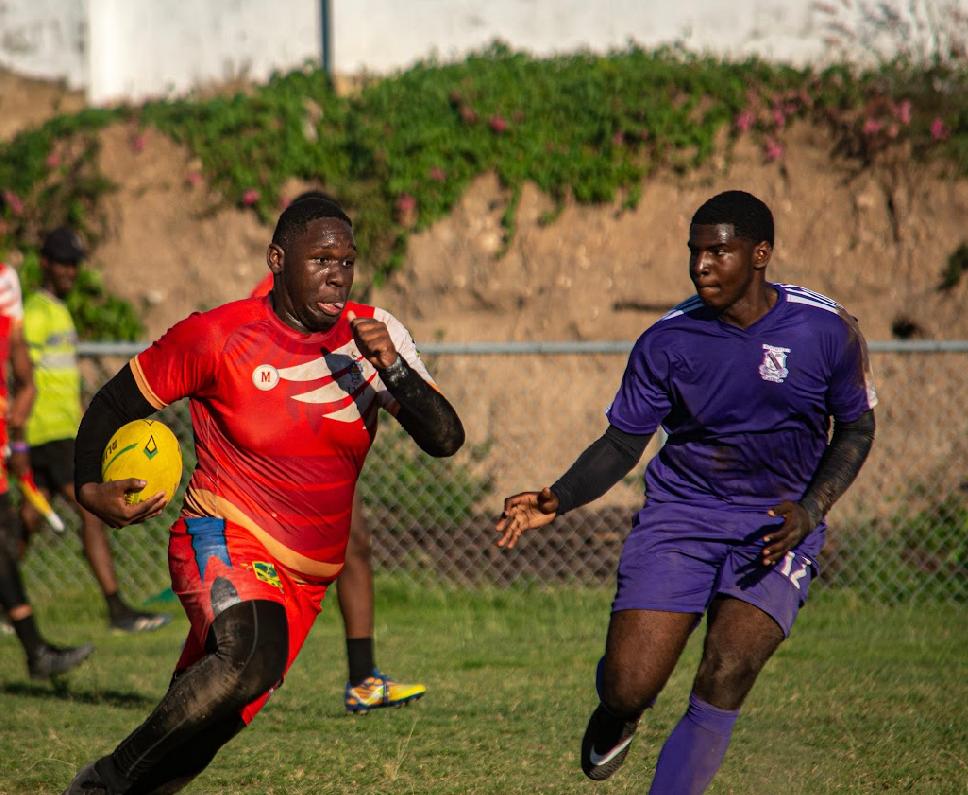 Big Clashes Loom in U19 High School Semi-Finals
The Rugby League Jamaica U19 High school competition is at the business end of the
competition with two mouthwatering semifinal clashes this week. Defending champions
Campion College will battle newcomers Kingston High in semi-final one on Thursday,
Nov 17, at Campion College, kick-off is 2;30pm. In quarterfinal action last week,
Campion got past St. Georges 26-6 and Kingston High upset number two ranked team
Spanish Town High, 6-3.
Campions players to watch are Jaleel Green and Malik Morris playing at prop and wing
respectively. Campion's Coach Andrew Dixon believes his charges are improving and
have a good chance
"We are still a young team; we are definitely going for the win as we hope to defend our
title".
The second semifinal will be contested between The Cedar Grove Academy and BB Coke
High on Friday November 18 at the Cedar Grove Academy, kick-off is scheduled for
2:30pm. Cedar Grove will enter as slight favourites having beaten BB Coke in the group
stages. In the Quarterfinals last week, Cedar Grove defeated Kingston College 26-6 while
BB Coke were 20-6 winners over Calabar High.
The final is scheduled for Friday November 25, 3:30pm, the venue to be announced.
About Author