RUNNING EVENTS Jamaica And European Union Share Vision Of Making Jamaica Safer
2 min read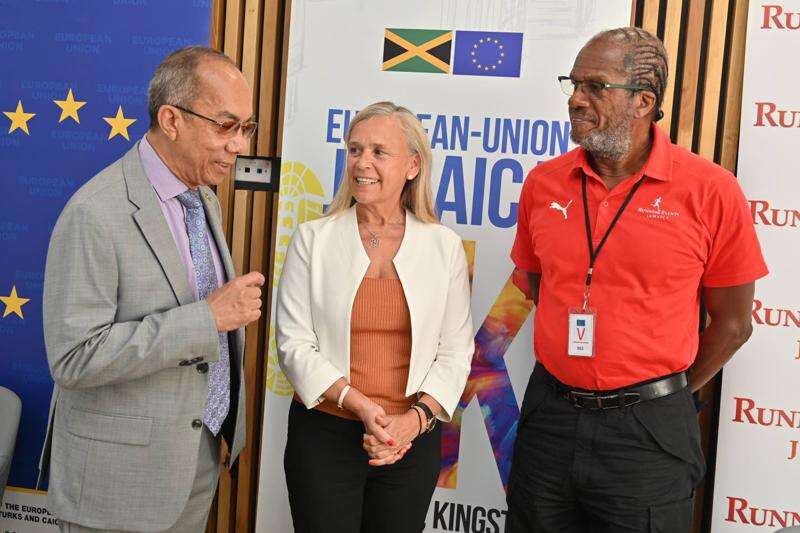 The race will provide the chance to embrace and celebrate Jamaican culture while making Jamaica a safer place
The first European Union-Jamaica 5K (EU-JA 5K) Run is set to take place on the 12th of March this year after Running Events Jamaica recently sealed its partnership with the delegation of the European Union to Jamaica. This run will be held with the purpose of informing the public about the partnership while helping sort key challenges on the island.
Several ministries including the Ministry of National Security, Ministry of Foreign Affairs and Foreign Trade among others will not only support the run but also take part in it.
The theme for this debut EU-JA 5K run will be 'All Together Against Crime and Violence' and it is aimed at creating awareness of the EU's impact on Jamaica's Citizen Security and Justice Programme. Furthermore, the run will showcase the rich cultural heritage in Kingston as the race's map will comprise of the coastal boardwalk, music and the city's art walk.
The first 2000 participants to finish the race will not only be entertained but also receive medals as well as T-shirts. Several resources such as sufficient medical coverage and water stations will be provided. The race will be open to all including local citizens and disabled people in the community.
The run will be staged at the Ministry of Foreign Affairs and Foreign Trade's car park, 2 Port Royal Street, Kingston Waterfront and it will cover 3.1 miles (5 kilometres) before ending at the corner of Hanover and Port Royal Streets.
The ambassador of the European Union to Jamaica, Her Excellency Marianne Van Steen, stated that this inaugural 5K will have a lot of positive input in Jamaica in that it will provide the chance to embrace and celebrate Jamaican culture while making Jamaica a safer place. In addition, race Director of Running Events Jamaica also commented that both his organization and the European Union will work together to protect local communities from crime and violence.
About Author