Sha'Carri Richardson And Shericka Jackson Nominated For Fair Play Award
2 min read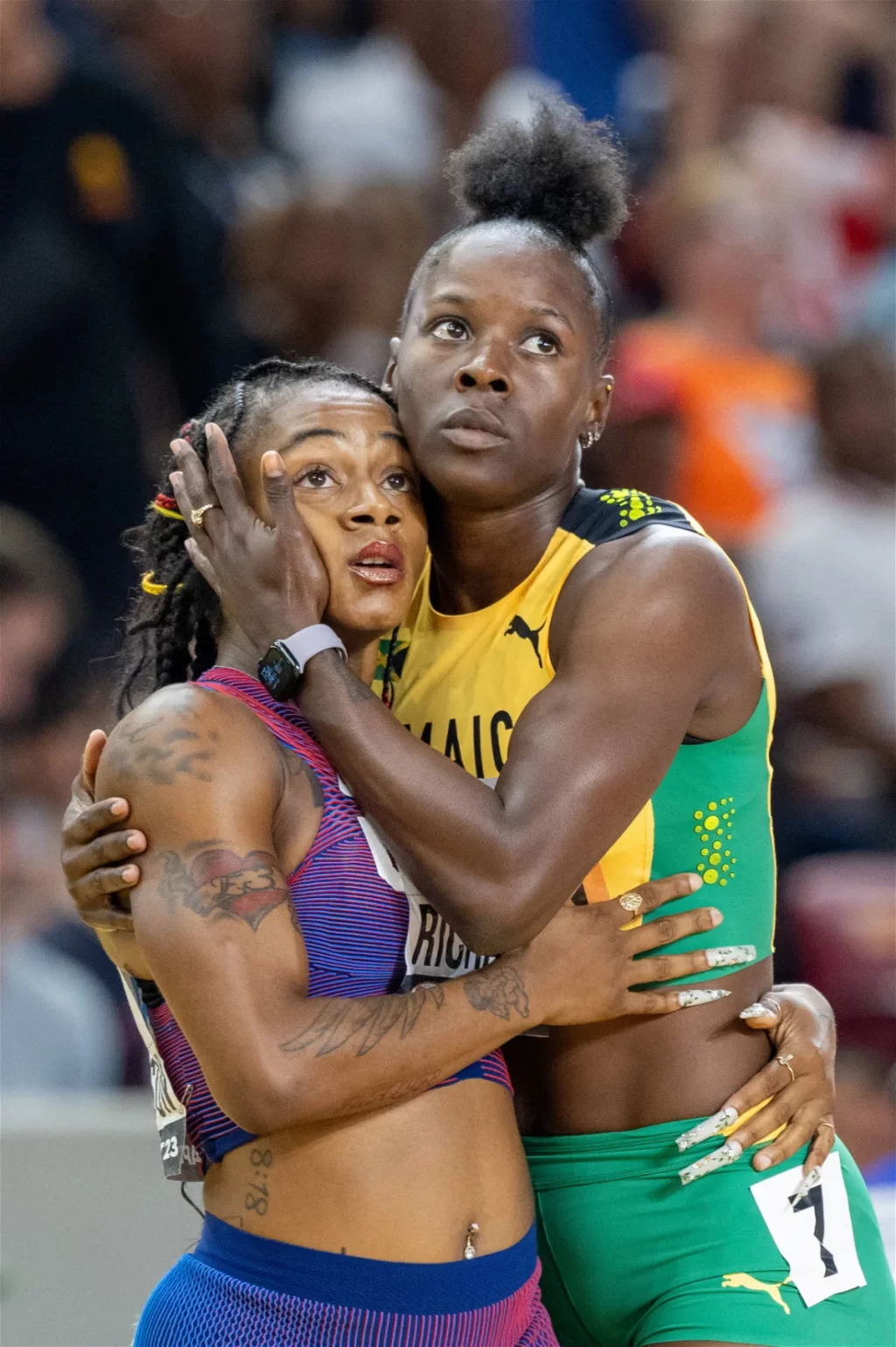 The results will be announced on November 7.
Jamaica's Shericka Jackson and American Sha'Carri Richardson have been nominated for the prestigious Fair Play Award. This is their second World Athletics award that they've been nominated for this season.
The governing body previously nominated the two athletes for the Female athlete of the Year award. They were listed among the six athletes that showcased fair play 'moments' while competing in sports. Most of the nominees for this award were female athletes.
The two women got the nomination after the Budapest World Championships. Jackson won the gold medal in the 200 metres final while Richardson clinched the bronze. The two superstars were seen spontaneously embracing each other after the race.
Katie Moon of the United States and Great Britain's Nina Kennedy were also nominated for the Fair Play award. They were competing in women's pole vault in Budapest. They both cleared 4.95 metres. They were nominated because they decided to share the gold medal.
Letesanbet Gidey of Ethiopia was nominated for showing compassion towards her competitor Sifan Hassan of the Netherlands. Hassan fell down just as she was about to finish the 1,500m race. After the race, Gidey came back to comfort Hassan with a hug. They were competing in the World Athletics Championships in Budapest.
Jessica Warner Judd of Great Britain was nominated for shaking the hand of the athlete that finished last. Warner finished eighth in the women s 10,000m at the World Championships.
The only male nominee was Kenya's Daniel Ebenyo of Kenya who won the gold medal in the the half-marathon at the World Athletics Road Running Championships. His moment came when he saluted his teammate after overtaking him in the closing stages of the race.
World Athletics formed a jury that will decide the shortlist of moments. You can vote for your favorite Fair Play moments on the social media pages of World Athletics.
The the three finalists will be decided after a voting process from both parties. The results will be announced on November 7.
About Author