Yohan Blake Hopes Working Towards Paris Olympics
2 min read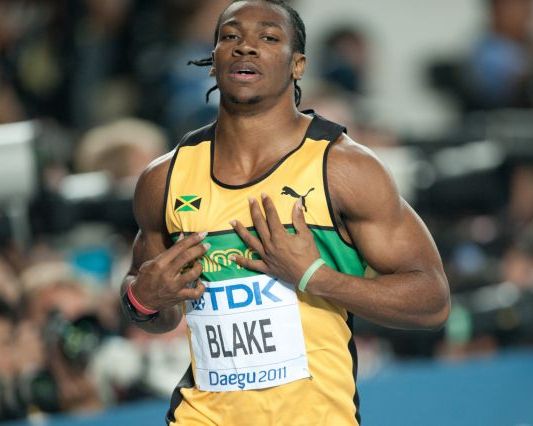 He believes that this will be his last hurrah in the highest level
Yohan Blake is working on booking a spot in the 2024 Olympics team that will represent Jamaica. He is hoping that he can secure a medal in the tournament. This is a big goal for a sprinter who recently failed to qualify for 2023 World Athletics Championships. The Jamaican is the youngest ever world champion in the men's 100 metres race.
The 33-year-old believes that he still has what it takes to win a medal in the biggest stage. He told journalists that he is hoping to finish my Olympics career with a bang. He said that he is mostly excited about the the 4×100 metres relay. He believes that he can use his experience to help Jamaica win that race. He said that he loves the current crop of local sprinters who will be competing in that race. He believes that Jamaica has produced some unbelievable talents in the last two years.
Blake said these words while launching a water brand that is known as 'Reviere Purified Water.' He was speaking to journalists in the AC Marriott hotel in New Kingston.
Blake will go down in history as the second-fastest man ever in 100m with a time of 9.69 seconds. He broke this record in 2012 in the Athletissima Diamond League meet in Switzerland. He is only second to fellow countryman Usain Bolt who recorded 9.58 seconds. Blake is also the second fastest man ever in 200m with an impressive time of 19.26 seconds.
The Olympic medalist revealed that he has been rewatching his races in order to find some motivation. He believes that he will reap rewards if he changes his current sleeping patterns, diet and training routine.
He believes that he has to improve his strength and endurance in order to run faster in the last 60 metres. This is because other sprinters have been pulling away from him in the last 60 metres. He revealed that he has returned to his normal training routine after recovering from a back injury. He said that he has changed how he sleeps, eats and trains.
Blake is being coached by Michael Frater; who is a former teammate-turned-coach. He also has some world-class training partners in Briana Williams and Ackeem Blake. He said that his training partners bring a lot of motivation and positivity.
About Author