Gymanst Tyesha Mattis Hopes To Qualify for Paris Olympics After Pan Am setback
2 min read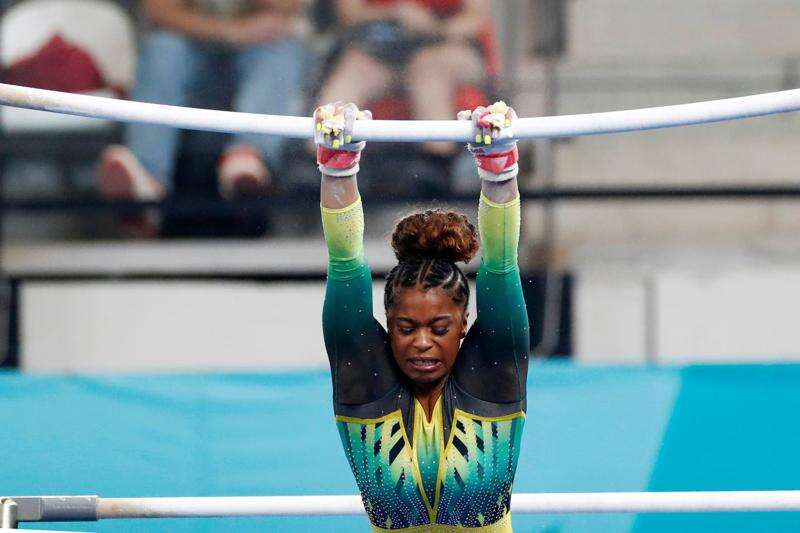 She hopes to get another chance when she competes in two weeks in Belgium
Jamaican gymnast Tyesha Mattis is weighing her options after failing to win a medal in the Central American and Caribbean Games. The artistic gymnast was competing at the Pan American Games on Sunday.
Mattis had ankle injury that limited her performances. It's therefore not surprising that she didn't finish her set of routines. She still managed to place 33rd in the beams and 15th in the uneven bars despite her discomfort.
She told journalists that she was happy with her performance despite competing under unfavorable conditions. She was especially happy that she completed her beam and bars routine. She believes that her bars were absolutely beautiful.
Mattis executed a move known as a 'flick full twist' despite not doing it in more than eight years. This is very impressive considering that she had to overcome pain to do it.
Mattis and badminton player Samuel Ricketts were the Jamaican flag bearers who competed.
Mattis remains confident that she can produce better performances in her next competition. She revealed that she was hoping to use the Pan Am Games as an avenue for qualifying for the Paris Olympics. She is currently thinking of a new method of qualifying for the Olympics. She hopes to get another chance when she competes in two weeks in Belgium.
She said that she will continue pushing herself to the limit. She promised that she will work harder and participate in numerus competitions. She hopes to clean up my routine in order she can deliver a better performance in the future. She also thanked everyone who has been supported her in her career.
Mattis hinted that she might specialize in the uneven bars and beams because this is her strongest routine.
About Author