Danusia Francis – The Jamaican Gymnast Making Waves in the Sport
2 min read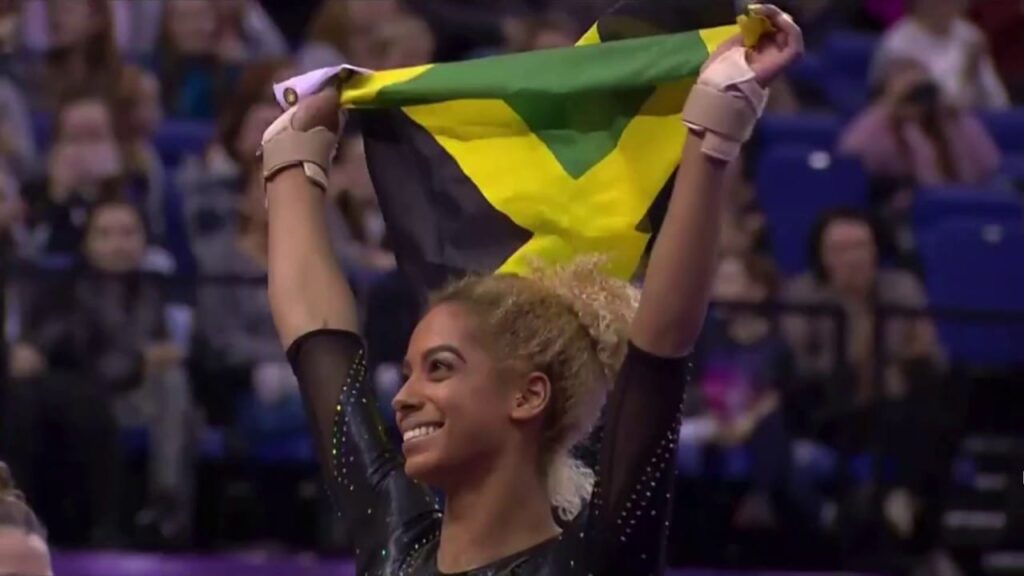 Danusia Francis – The Jamaican Gymnast Breaking Barriers in the Sport
Jamaica is well-known for producing world-class athletes in track and field, but in recent years, the country has also made strides in other sports, including gymnastics. One of the names that have been making waves in the gymnastics world is Danusia Francis, a talented Jamaican gymnast who has made history for her country in the sport.
Early Life and Career Beginnings
Danusia Francis was born on May 13, 1994, in London, England, to Jamaican parents. Her parents moved back to Jamaica when she was three years old, and she grew up in Kingston, Jamaica. Francis began her gymnastics journey at the age of three, and by the time she was six, she had already started competing in local competitions.
At the age of seven, Francis moved to England with her family, where she continued her gymnastics training. She joined the Heathrow Gymnastics Club in London, where she trained under the guidance of renowned coach Colin Still. Under Still's coaching, Francis quickly rose through the ranks and started competing in national and international competitions.
Achievements and Impact
Francis has achieved numerous milestones in her gymnastics career. In 2010, she became the first Jamaican gymnast to compete at the Commonwealth Games, where she finished in 17th place in the all-around competition. In 2011, she won a silver medal on the balance beam at the British Championships, becoming the first Jamaican gymnast to win a medal at a major international competition.
Francis continued to make history for Jamaica in gymnastics, becoming the first Jamaican gymnast to compete at the World Championships in 2013. She also represented Jamaica at the 2014 Commonwealth Games, where she finished in fifth place on the balance beam.
In 2015, Francis made her mark in the collegiate gymnastics world when she joined the UCLA Bruins gymnastics team. She quickly became a standout athlete for the team, earning numerous accolades, including being named to the All-Pac-12 team and winning the Pac-12 Specialist of the Week award.
Francis has also been a vocal advocate for diversity and representation in gymnastics. As one of the few Black gymnasts in the sport, she has spoken out about the lack of diversity in gymnastics and has been an inspiration to young gymnasts of color.
Future Goals
Despite facing setbacks due to injuries, Francis continues to train and compete in gymnastics. Her ultimate goal is to represent Jamaica at the Olympic Games, and she is determined to work hard to make that dream a reality.
Conclusion
Danusia Francis is a trailblazer in Jamaican gymnastics, and her impact on the sport is undeniable. Her achievements have paved the way for future generations of Jamaican gymnasts to follow in her footsteps and make their mark on the sport. With her talent, determination, and passion, Francis is sure to continue making history in gymnastics and inspiring others along the way.
About Author