Jamaica's Growth Pleases The Pan American Gymnastics Union
2 min read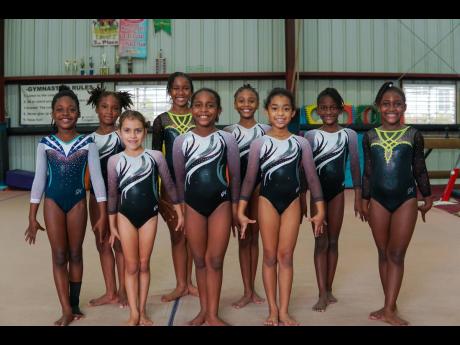 Jamaica has been displaying outstanding performances in global events
Carlos Sanchez, a member of the Pan American Gymnastics Union (PAGU) technical committee, pointed out how Jamaica has been displaying outstanding performances in global events and expressed approval of the nation's growth.
Sanchez staged the Pan American Youth Gymnastics (Hope) Championship camp which lasted for three days. Later from December 2nd to 11th, he staged the Colombia championships with 18 coaches and 40 athletes. He revealed that he was happy to see the island nation leaving an impact in world gymnastics.
In the meantime, Nicole Grant-Brown, the president of the Jamaica Amateur Gymnastics Association (JAGA), said that the camp was an eye-opener as it helped in pointing out the areas that needed focus for improvement.
The Jamaican team consisting of youngsters Emelia Sharpe, Mariah Gordon, Christiana Martin, Zuri Matandara-Clarke, Savanna Adams and Sukhuri-Shay Smith finished the championships with one individual bronze and two silver medals and one team bronze.
Recently, the International Gymnastics Federation (FIG) Technical Committee were in Jamaica whereby they visited the Jamaica School of Gymnastics to share their skills and experience.
According to Grant-Brown at that time, this greatly helped the local gymnasts in their preparation for the upcoming Pan American Youth Championships. She further stated that the camp that lasted for three days would help raise the standards of the local coaches and athletes as they look forward to next year's events.
She also explained that the young girls were fully focused on the activities in the camp hence they outshined their peers.
Next year, the young athletes will be kept active by a string of events such as February's Jamaica Gymnastics Classic and national trials; March's Junior World Championships; May's Pan Am Championships which will also act as the World and Pan Am Games qualifiers; October's CAC Games and the World Championships if they qualify and finally November's Pan Am Hopes tournament again.
Moreover, she thanked the Sports Development Foundation (SDF), the Ministry of Sports, the Jamaica Olympic Association (JOA), Elite Diagnostic, the Peachtree Centre and the parents for their support which she claimed helped them make it to the championships.
About Author