Shericka Jackson Aims for Diamond League Double
2 min read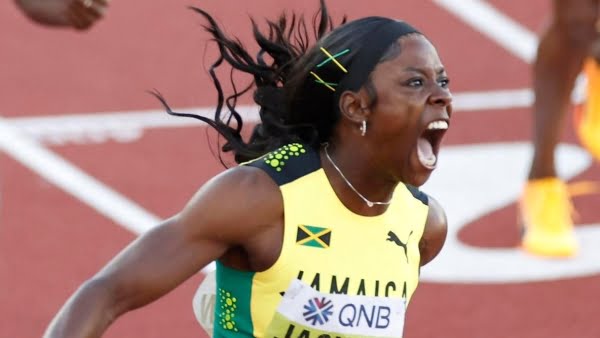 The finals which will last for two days kicked off yesterday with some of the events being held at Sechselautenplatz on Lake Zurich's shore
With today being day two of the Wanda Diamond League finals, Shericka Jackson's objective is to be among the few selected athletes that will compete for Diamond League titles in the women's 100m and 200m. The event will go down at the Letzigrund Stadium in Switzerland. This will happen during the Weltklasse Zurich encounter.
Jackson is the current 200m world champion. She also holds the 100m silver medal. She also defeated the unbeatable Shelly-Ann Fraser-Pryce last week in the shorter runs and she hopes to prove that the victory was not based on luck.
13 Jamaicans will participate in 9 finals on the same day. Many of them will be competing for other 26 Diamond trophies. An athletes' evaluation for wild card entries to the World Athletics Championships will be held next year in Budapest whereby winners will receive a compensation of US$30,000 each.
Other Jamaicans who will compete today include; Stephenie Ann McPherson and Candice McLeod in the women's 400m, Rasheed Broadbell and Hansle Parchment in the 110m hurdles, Jackson in the women's 200m, Janieve Russell and Rushell Clayton in the women's 400m hurdles, Shanieka Ricketts in the women's triple jump, Britanny Anderson in the 100m hurdles, Natasha Morrison in the women's 100m, Yohan Blake in the men's 100m and Natoya Goule in the women's 800m.
The finals which will last for two days kicked off yesterday with some of the events being held at Sechselautenplatz on Lake Zurich's shore; one of the very famous squares in the city. It is at this venue that Jamaican Daniel Thomas-Dodd was ranked fifth with a best score of 19.04m in the women's shot put.
Jackson aims to change the fact that no athlete has been able to bag more than one trophy in any season of the Diamond League Final. An approximate time of one hour twenty minutes will be the interval between the women's sprint races that will start with the 100m. Jackson revealed in a press conference that was held on Wednesday that this time will be enough for her to make a difference.
About Author