Shericka Jackson Shines In Racers Grand Prix With A Time Of 10.78
2 min read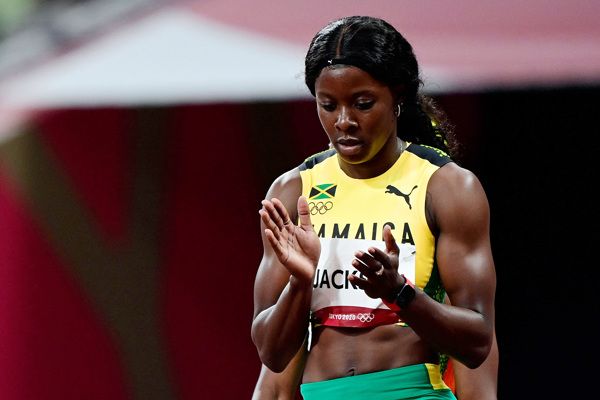 This time was just shy of her 2022 personal best of 10.71. Jackson now boasts of having the joint second fastest time in 2023
Shericka Jackson recently put in a memorable performance in the Racers Grand Prix. The Jamaican put in this performance in a 100m race that was held at the National Stadium.
The Jamaican sprint star delivered a meet record and season's best time of 10.78 seconds. This time was just shy of her 2022 personal best of 10.71. Jackson now boasts of having the joint second fastest time in 2023.
The world's best time belongs to American sprinter Sha'Carri Richardson. She recorded an impressive time of 10.76 seconds.
The second place went to Anthonique Strachan from Barbados. She secured a season's best time of 10.99 seconds. On the other hand, Jamaica's Shashalee Forbes clocked a time of 11.07 seconds to secure the third position.
Jackson believes that her recent success has come because of the numerous adjustments she has made in her training regimes. The 200m reigning world champion in the 200m has shown huge improvements in the 100m races.
Jackson praised her coaches for helping her become more explosive in the first 30 metres of every race. She believes that she has been starting quicker in her recent races. She believes that the work she has put in will help her record times of 10.60 and 10.50.
Christian Coleman emerged was the winner of the men's 100m race. The American sprinter is known for starting strong and holding the world indoor 60m record. He finished the race in 10.03 seconds after distancing himself from the field.
The second place was grabbed by Jamaica's Kadrian Goldson with a time of 10.08 seconds. He finished the race strongly and it wasn't surprising that he recorded his best time ever. The third spot was taken by Emanuel Archibald from Guyana. He went home with a time of 10.23 seconds.
About Author