Thrilling Showdowns and Goal-Filled Encounters: Matchday 10 Review of Jamaica National Tier II Football Competition
3 min read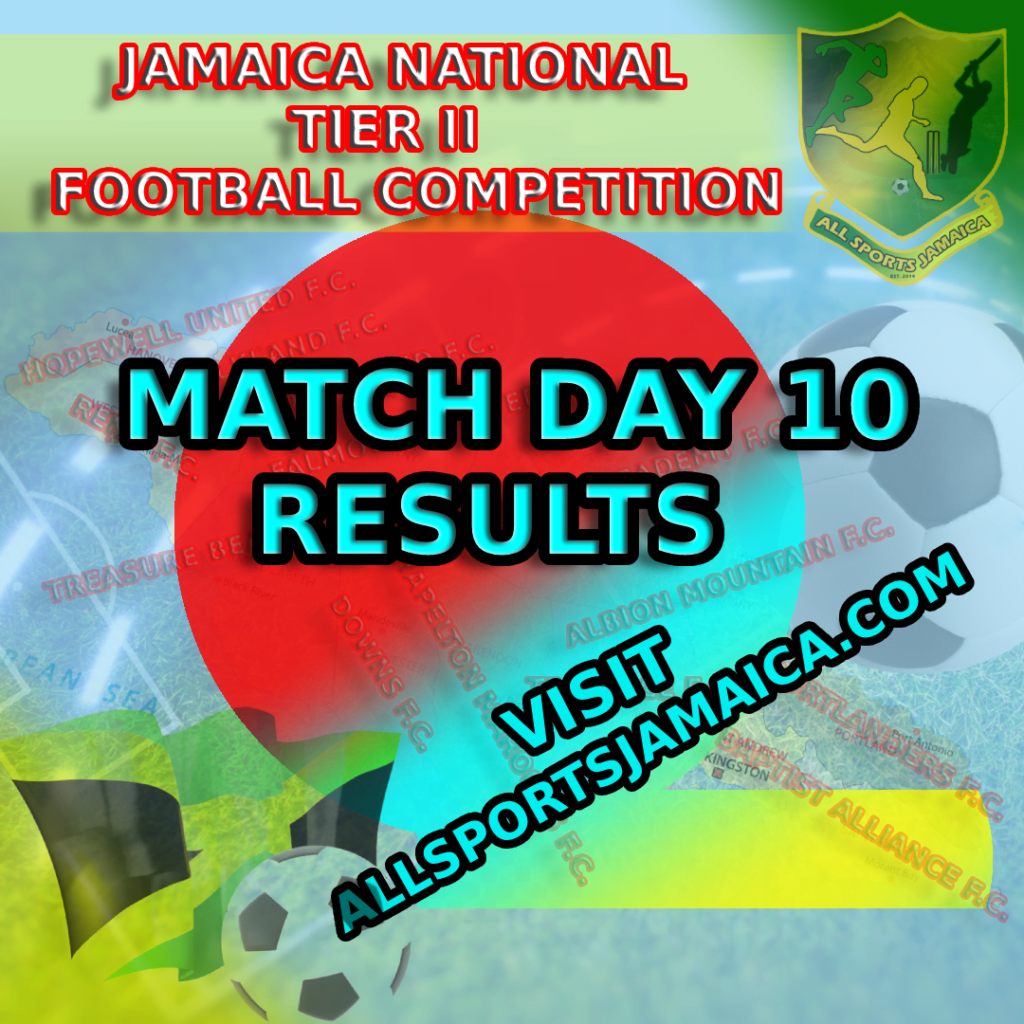 Exciting Results Unfold on Matchday 10
Matchday 10 of the Jamaica National Tier II Football Competition provided football fans with a plethora of thrilling encounters, showcasing the passion and skill of the participating teams. From closely fought battles to high-scoring affairs, the matches offered an exhilarating blend of drama and excitement on the pitch. Let's dive into the action-packed results that unfolded on this eventful matchday.
In a captivating clash, Treasure Beach emerged victorious with a narrow 3-2 win over Meadforest F.C. This hard-fought victory solidifies Treasure Beach's position at the top of the league standings, while Meadforest F.C. suffered a setback in their pursuit of the title. The match was a testament to both teams' determination and showcased their attacking prowess, leaving spectators on the edge of their seats until the final whistle.
Racing United F.C. continued their impressive form, securing a hard-fought 1-0 victory against Albion Mountain F.C. This crucial win propels Racing United F.C. to the top of the table, reinforcing their status as serious title contenders. Albion Mountain F.C., on the other hand, displayed resilience despite the defeat and will look to bounce back in the upcoming matches.
Hopewell United F.C. delivered a strong performance, emerging triumphant with a 3-1 victory over Reno F.C. The match showcased Hopewell United's attacking prowess as they found the back of the net on multiple occasions. Reno F.C., although facing a setback, demonstrated their fighting spirit throughout the game.
Wadada United F.C. and Portlanders F.C. battled to an exciting 2-2 draw, with both teams showcasing their attacking capabilities. The match featured end-to-end action and was a true spectacle for the fans, with neither side willing to settle for anything less than a point.
Browns Town F.C. and Falmouth F.C. played out a hard-fought 1-1 draw, with both teams giving their all to secure the win. The match was marked by solid defensive performances from both sides, resulting in a tightly contested affair that ended in a stalemate.
Baptist Alliance F.C. dominated their clash with Lime Hall Academy F.A., securing an impressive 5-0 victory. The win showcased Baptist Alliance's attacking prowess and moves them up the table, boosting their confidence for future matches. Lime Hall Academy F.A. will need to regroup and bounce back from this defeat in their quest for success.
In a goal-fest encounter, Downs F.C. faced a ruthless Tru Juice F.C. who emerged victorious with a resounding 11-1 scoreline. The match displayed Tru Juice's attacking firepower, while Downs F.C. faced an uphill battle throughout the game.
Matchday 10 treated fans to a thrilling showcase of talent, determination, and excitement. The results have set the stage for an even more competitive and intriguing second half of the season. Stay tuned to allsportsjamaica.com for comprehensive coverage, highlights, and analysis of the Jamaica National Tier II Football Competition as the quest for glory continues to unfold.
About Author