Clash of Contenders and Underdogs: Matchday 10 Preview of Jamaica National Tier II Football Competition
3 min read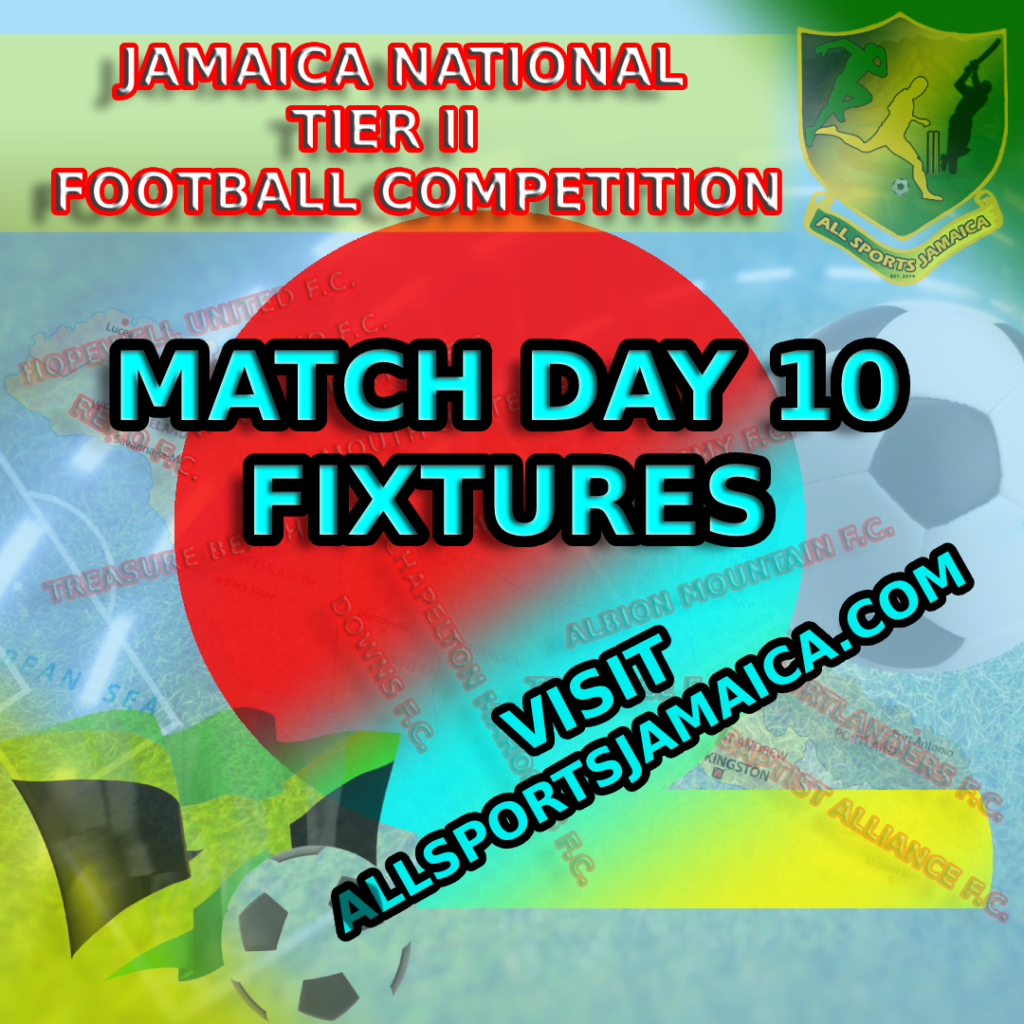 Exciting Matchups Await on Matchday 10
As the Jamaica National Tier II Football Competition approaches its 10th matchday, fans are in for a thrilling round of fixtures that promise to deliver intense battles and exciting moments on the field. With teams vying for crucial points and positioning in the standings, the upcoming matches are set to showcase the competitive spirit and determination of the participating clubs.
One of the most highly anticipated encounters of Matchday 10 features a showdown between two top contenders, Treasure Beach and Meadforest F.C. Treasure Beach currently leads the pack and will aim to extend their impressive run of form against Meadforest, who are determined to reclaim the top spot. Both teams have showcased their prowess throughout the season, making this clash a must-watch for football enthusiasts.
In another exciting matchup, Racing United F.C. squares off against Albion Mountain F.C. Racing United, known for their high-scoring performances, will look to maintain their momentum and secure a vital victory against Albion Mountain, who have proven to be resilient opponents. With both teams eager to climb the table, this match promises to be a thrilling contest filled with goals and relentless action.
Meanwhile, Hopewell United F.C. will take on Reno F.C. in a battle of underdogs. Both teams have shown flashes of brilliance and will be determined to secure a much-needed win to climb up the ranks. The match is expected to be closely fought, with each side leaving no stone unturned in their pursuit of three valuable points.
Wadada United F.C. and Portlanders F.C. will face off in a clash of mid-table teams. As they seek to improve their positions in the standings, both sides will be eager to display their skills and claim a victory that could potentially propel them into the upper half of the table.
Browns Town F.C. and Falmouth F.C. will lock horns in what promises to be an evenly contested match. With both teams eager to gain ground in the competition, spectators can expect a hard-fought battle filled with determination and tactical maneuvers.
Baptist Alliance F.C. will go head-to-head with Lime Hall Academy F.A. in a match that presents an opportunity for both teams to make their mark. With the aim of securing a crucial win, both sides will give their all on the pitch, showcasing their talent and hunger for success.
Lastly, Downs F.C. will face Tru Juice F.C. in a clash between two teams desperate for a victory. Downs F.C., currently at the bottom of the table, will look to turn their fortunes around, while Tru Juice aims to bounce back from their recent defeat. Expect an intense battle as both sides strive to leave their mark on the competition.
With a thrilling lineup of matches scheduled for Matchday 10, fans can expect a captivating display of skill, passion, and determination from all participating teams. Stay tuned to allsportsjamaica.com for live updates, scores, and in-depth coverage of the Jamaica National Tier II Football Competition as the race for glory continues to unfold.
About Author