Racing United Shocks Meadforest, Treasure Beach Holds onto Top Spot: Matchday 9 Review
3 min read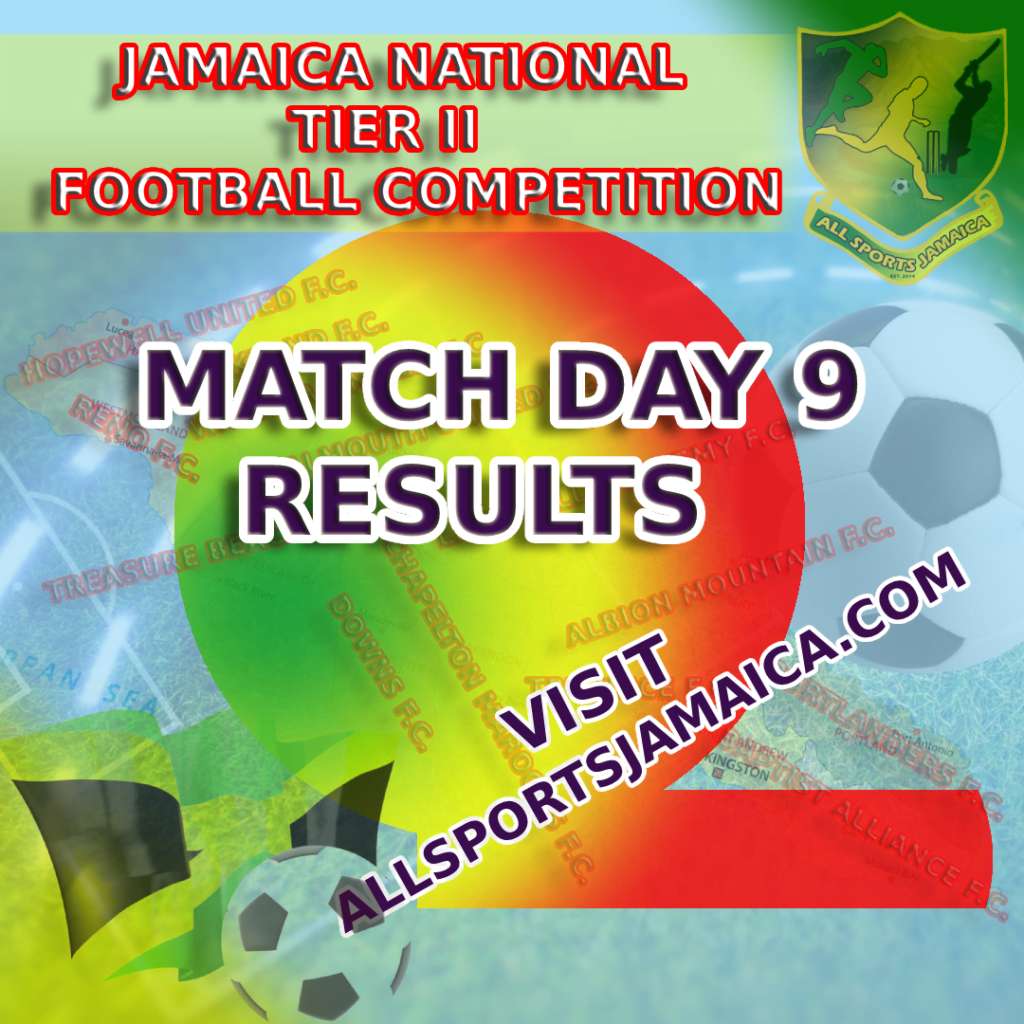 Racing United Upsets Meadforest, Treasure Beach Leads the Pack: Matchday 9 Recap
In a thrilling round of matches on Matchday 9 of the Jamaica National Tier II Football Competition, several teams showcased their determination to succeed. Racing United F.C. stole the spotlight with a stunning 1-0 victory over Meadforest F.C., while Treasure Beach F.C. maintained their grip on the top spot. Let's delve into the captivating matches and their implications for the league standings.
The highly anticipated clash between Racing United F.C. and Meadforest F.C. lived up to expectations, as Racing United secured a hard-fought 1-0 win. Their disciplined defense and clinical finishing proved to be the difference-maker, inflicting Meadforest's first defeat of the season. This impressive triumph propels Racing United's title charge and leaves Meadforest searching for a swift recovery.
Meanwhile, league leaders Treasure Beach F.C. faced a tough challenge against Tru Juice F.C. In a closely contested encounter, it was Treasure Beach who emerged victorious with a slender 1-0 scoreline. Their resolute defense and ability to convert their chances ensured they held onto their top spot, maintaining a two-point lead over Racing United.
Albion Mountain F.C. continued their consistent run of form with a convincing 3-0 win over Hopewell United. Albion Mountain's well-organized defense and clinical finishing saw them dominate the match, securing all three points and consolidating their position in the top half of the table.
Falmouth F.C. engaged in a hard-fought battle against Wadada United, eventually emerging as 2-1 winners. Falmouth showcased their resilience and determination, fighting back from an early setback to secure a crucial victory and boost their standing in the league.
Reno F.C. produced a scintillating attacking display, overwhelming Portlanders F.C. in a resounding 6-0 win. Reno's attacking prowess and cohesive team play were on full display, leaving Portlanders helpless and solidifying Reno's position as a force to be reckoned with.
Baptist Alliance F.C. unleashed their attacking firepower in a dominant 8-0 victory over Downs F.C. The comprehensive win not only lifted Baptist Alliance's spirits but also highlighted their goal-scoring prowess and potential for a strong second half of the season.
In a closely contested affair, Lime Hall F.A. emerged victorious with a narrow 1-0 win against Browns Town F.C. A single goal proved enough for Lime Hall to claim all three points, underscoring their ability to grind out results and maintain their pursuit of success.
As Matchday 9 concluded, the Jamaica National Tier II Football Competition remains poised for an enthralling second half of the season. With Racing United closing in on the top spot, the battle for the championship intensifies, promising more exhilarating encounters in the coming weeks.
For comprehensive coverage of scores, standings, and detailed match reports, visit allsportsjamaica.com, your go-to source for the latest updates on the Jamaica National Tier II Football Competition.
The race for glory in the Tier II division is heating up, and each match holds immense significance for the teams striving to etch their names in Jamaican football history. The competition's narrative unfolds with every kick of the ball, promising an enthralling conclusion to an unforgettable season.
About Author