In the Vitality Roses series, Connie Francis predicts "pleasant weather"
2 min read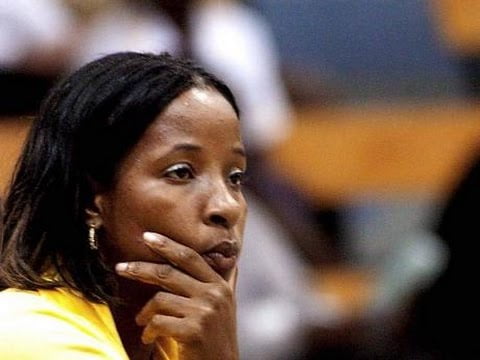 Sunshine Girls Head Coach Connie Francis believes her team's chances of beating its host in the three-match Vitality Roses Reunited Series have improved now that they've had two practice games to assist them in acclimating and adjusting to English conditions. The Jamaicans have been working hard since they arrived last Saturday, putting in a few practices to get their blood pumping in the cold weather, whereas training sessions on Monday and Wednesday boosted their readiness for Sunday's game-opening at the Copper Box Arena in London.
The second and third games, scheduled for December 4 and 5, will be held at Motorpoint Arena in Nottingham. Francis and her fourth-ranked Sunshine Girls, who are playing in England for the first time since the four-team Nations Cup in January 2020, won both games 56-49 and 68-53 against the host's A team. Though Francis admitted that the performance was far from perfect, particularly in the first game, she did point out that his team has shown improvement.
Francis went on to say that they had settled in nicely so far, and given that most of the players were used to touring, they were laser-focused on the mission at hand. She thought that they seemed extremely tired in the first game, which might have been caused by jet lag. Therefore, they conducted several rotations to see how effectively they could handle the game.
The team's shooting and defence are both excellent, but she was concerned about their mid-court attack. The ground was quite slick, so the players had to adjust accordingly, and while they got the win, she wasn't completely satisfied with the performance.
Francis put in a more convincing performance in the second game, and the fact the team did so without the assistance of the dynamic Vice Captain and defender Shamera Sterling says a lot regarding their confidence. When the defender's knee snapped in the first practice game, Sterling and the Sunshine Girls squad seemed to panic. However, an MRI exam revealed only moderate bruising, which bodes very well for the team as they prepare to face their number three-ranked opponents in the main event.
In the meantime, Sterling is being treated by a doctor and a physiotherapist; it is not a dangerous condition. Francis went on to tell the journalists that they worked on certain things in Sterling's absence for the second game. Kadie-Ann [Dehaney] stepped in and paired well with Latanya [Wilson], and Shadian [Hemmings]. She did incredibly well enough at wing defence, even though she just had to be a little tighter. She did not hesitate to say that they were still a growing team although things have been progressing well.
On that topic, Francis stated that she expects her team to continue to develop as the tour proceeds since they have a history of putting on a show against formidable opponents.