The President of the Local Netball Team Predicts a Victorious Americas Championship
2 min read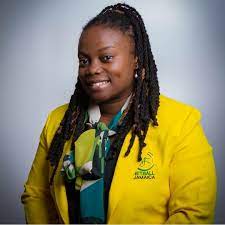 The Event Will be Used as Preparation of the Upcoming Netball World Cup
According to Tricia Robinson, president of Netball Jamaica, the country's staging of the Americas World Cup Qualifiers later this year will help the sport flourish in the country.
The event will select which two local clubs will compete in the 16th edition of the Netball World Cup, which will be held in Cape Town, South Africa in the summer of 2023.
Tricia stated that Netball Jamaica had taken a brave decision to request the rights to host the Americas Netball World Cup Qualifiers.
She went on to say that this will be the first senior regional championship staged in Jamaica since 1990.  It is also worth noting that the upcoming World Cup will be the first to be staged on the continent of Africa.
The Sunshine Girls already have a spot in the World Cup due to their fourth-place standing in the world, but they will participate in the Americas tournament from October 15 to 22 to gain crucial experience.
It is no surprise that their local rivals have responded positively, and are looking forward to welcoming them. They are however prepared to provide them with their trademark Jamaican spice.
Antigua and Barbuda, Cayman Islands, Barbados, Grenada, St Vincent, St Lucia and Grenadines, the United States, and Trinidad and Tobago are the countries currently competing alongside Jamaica.
The event will be patronized by Olivia Grange, the Minister of Culture, Gender, Entertainment, and Sport. Netball Jamaica is supported by some of Jamaica's best netball officials.
About Author