Reggae Boyz Head Coach Whitmore Expected to be Sacked
2 min read
JFF prepares to sack Jamaica head coach, Theodore Whitmore.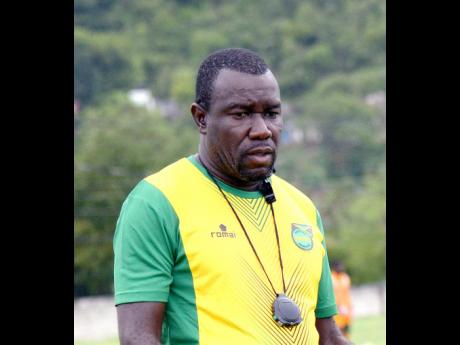 The technical committee of the Jamaica Football Federation (JFF) is set to make a recommendation that will demand the sacking of Jamaica head coach, Theodore Whitmore.
Whitmore is in his third stint as the leader of the Reggae Boyz squad. He played a huge role as one of the legendary players who carried Jamaica into the historic 1998 World Cup. He might have been great player but he has been underperforming as a coach. Jamaica was tipped as one of the pre-tournament favorites to qualify for the world cup but the team has been struggling in the ongoing World Cup qualifiers. This is despite having some of the most talented players such as West ham's Michail Antonio an Aston villa's Leon Bailey.
Jamaica currently sits in the 6th spot after eight games, seven places off play-off spots and automatic qualification. Jamaican fans have been questioning Whitmore's tactics and line-up choices during the Reggae Boyz's difficult run, which also saw the team lose 3-0 to Panama despite being at home.
Jamaica also lost 2-1 to Mexico and it's therefore not surprising that Whitmore's problems were evident early. The rumors of Whitmore being fired have been raging on for a couple of months as angry fans express their dissatisfaction.
Whitmore, however, has one of the best win percentages as a Jamaica coach and is only one of two to take the team to the final of the CONCACAF Gold Cup. According to yet to be confirmed reports, Whitmore is expected to be replaced by former England player Ricky Hill, a coach formerly at American USL Championship club Tampa Bay Rowdies. Whitmore's assistant Paul Hall will reportedly stay on as a part of the coaching unit. The Jamaican team will resume its World Cup qualification with a home fixture against Mexico in January.
Then, when Jamaica's failure to get three points against Costa Rica in a 1-1 draw was followed by a 2-0 loss to the United States, the situation began to look grave, though still retrievable.
But then the man they call Tappa seemed to have had a mini revival with a scoreless draw against the attractive Canadians, followed by a workmanlike 2-0 win over Honduras away.
He managed his 100th game for the Reggae Boyz on November 17, 2020, in a 2-1 win over Saudi Arabia.
It remains to be seen who will replace him but it certainly looks like Tappa's time as Jamaica's head coach has come to an end.