Thompson-Herah Cuts Ties With New Coach Osborne
1 min read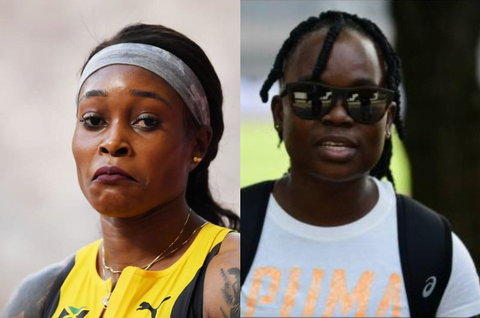 Many people thought that Osborne and Thompson-Herah would form a formidable partnership
Elaine Thompson Herah has cut ties with her new coach, Shanikie Osborne after a disagreement over fees. This is a major setback to her preparation in her quest to defend her 200 and 100 metres titles.
This coaching controversy comes with a year to go before the Paris Olympic Games.
According to reliable sources, the double-double sprint champion dumped her coach two weeks ago.
The experienced coach only took over three weeks after the National Championships. Osborne previously served as a coach at MVP Track Club. Thompson-Herrah was previously guided by her husband, Deron Herah.
The Jamaican sprinter clocked a time of 11.01 seconds to finish fifth in the those 100 metres trials. She participated in the 4×100 metres relay at the World Athletics Championships after failing to book a spot in the 100 metres.
Thompson Herah showed a lot of improvement in the short time that she spent with Osborne. The Jamaican star recorded a season's best 10.79 seconds to closing her season on a high. This performance secured her a third-place position in the Diamond League 100 metres finals in Eugene, Oregon.
Many people thought that Osborne and Thompson Herah would form a formidable partnership. Unfortunately, their partnership ended in less than three months. Both parties could not be reached for any comments.
About Author