VERE UNITED Secure Their Sixth Draw This Campaign
2 min read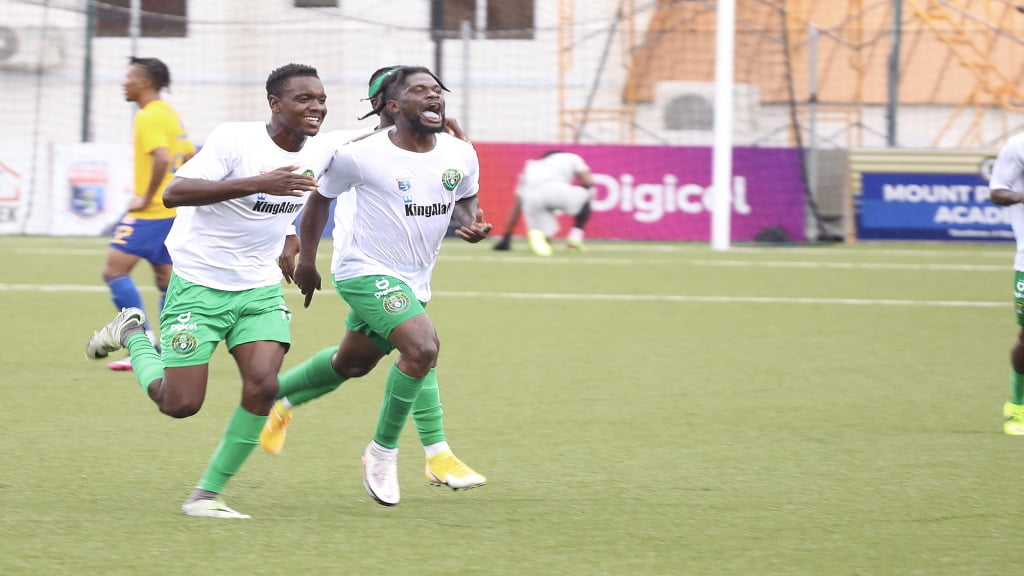 They failed to convert a goal in spite of being urged on by the small crowd present
The 2023 Jamaica Premier League (JPL) season has seen Clarendon-based Vere United have a very hard time scoring goals so far.
Vere United on Sunday met Chapelton Maroons, also from Clarendon, in a match that ended in a 0-0 draw. This result marked their 6th draw this season. Meanwhile, the Maroons' game at the Wembley Centre of Excellence saw them garner their 8th point during this new campaign.
Out of 9 matches, Vere have managed to secure only 2 goals. On Sunday, the team predictably gave goalkeeper Jovell Plunket an easy time as he only saved one attempt throughout the match. Moreover, midfielder Courton Wright was asked to leave the match in the 68th minute for having received 2 yellow cards thus Vere ended the game short of one player.
Linval Dixon, Vere's head coach, has been sick for some time hence he did not attend the game. Paul Young, a former Reggae Boy, stood in for him during the match. Despite this, the Vere players were in no way prompted by the former Reggae Boy'z presence. They failed to convert a goal in spite of being urged on by the small crowd present.
On the other hand, the Maroons also faced a huge challenge as the team is still new in the scene. They lacked any cutting edge in the box thus making them have minimum impact in the match.
As of now, Vere have secured 6 points in the 9 matches it has played. According to the club's manager Michael Thompson, the team players have not been working together on the field. Chapelton's coach Lenworth Hyde is facing the same problem as he is striving to get his amateur players to jell with the professional ones. He admitted that his amateur players, who are mostly schoolboy players, will need some time to reach the potential he expects from them.
In the meantime, the opening match of a double-header between Molyness United and Faukland FC at WesPow Park ended in a 2-2 draw. Dunbeholden later met Montego Bay at the same venue whereby the former thrashed the latter 2-0. In addition, the match between Portmore United and Tivoli Gardens at the Stadium East ended in a 0-0 draw.
About Author